The bed lap rest isn't just for catching up on Netflix. It's got room for a small laptop or a cuppa, so you can get cosy anywhere at home and work away. Pretty handy, eh?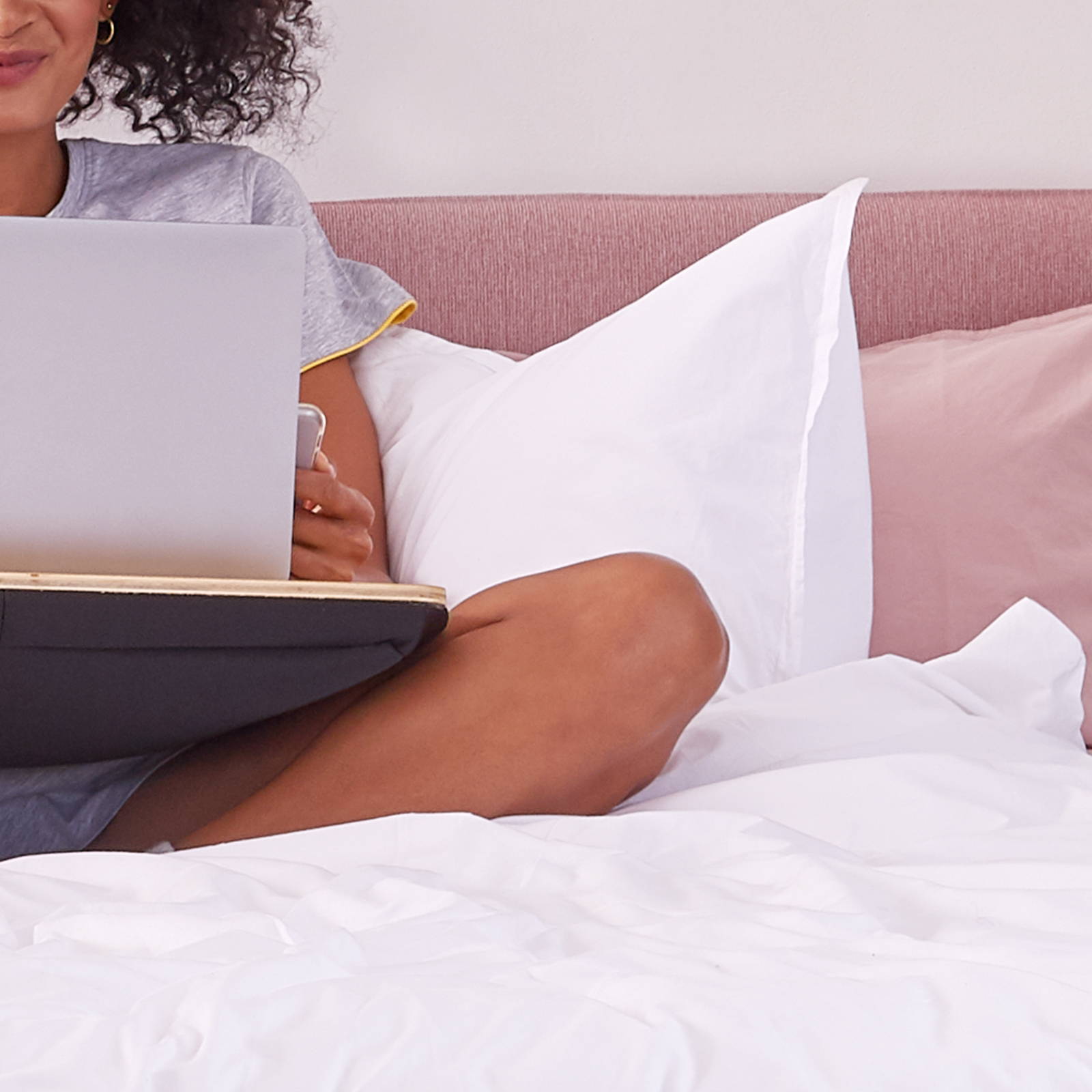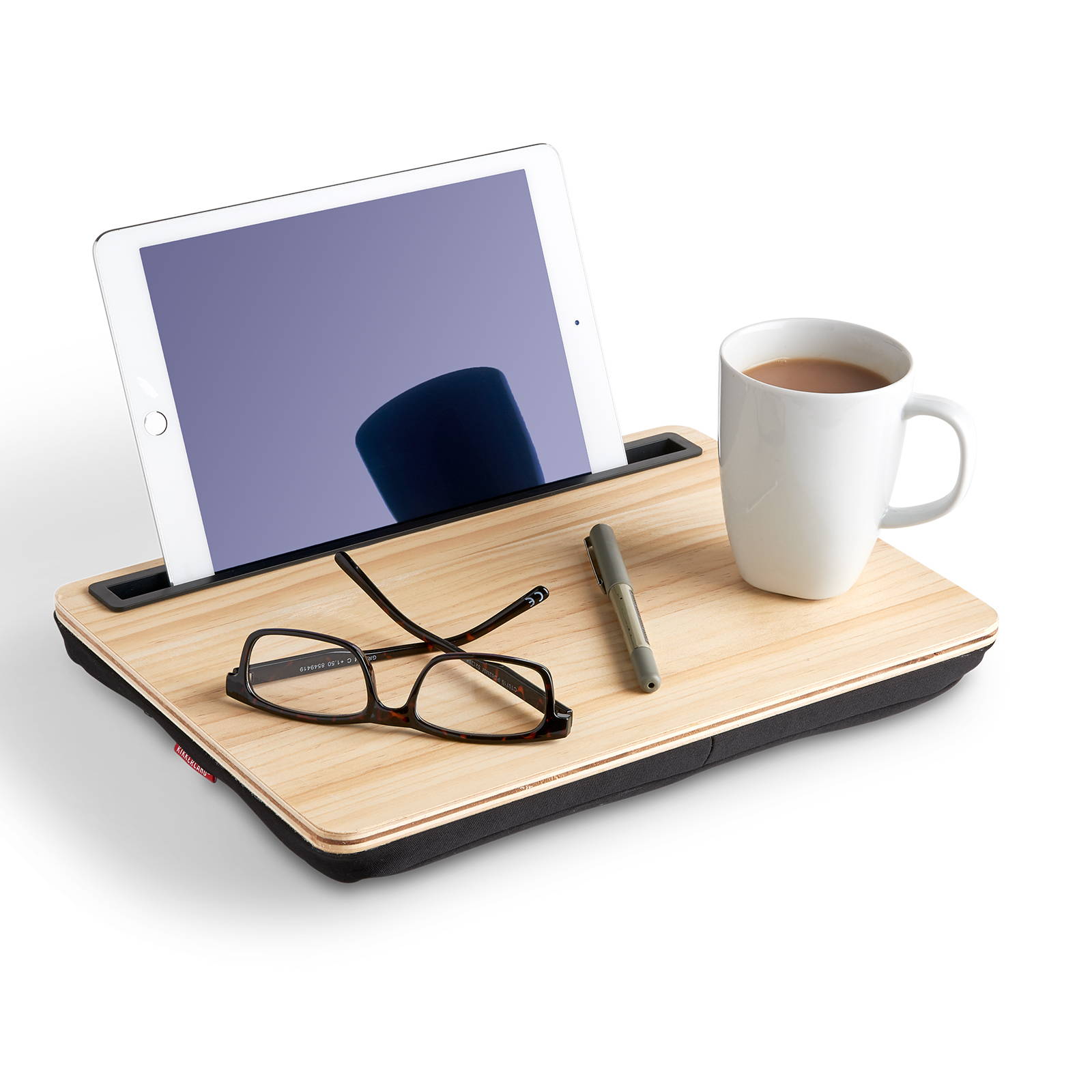 We get it - breakfast in bed is a luxury when you have little ones and furry friends running around. But if you do get the chance, use the bed lap rest as a base for a slap-up brekkie in bed. We reckon you could fit a full English on there. Just saying.
manufacture, materials and care
1x bed lap rest
Dimensions
- 34 x 28 cm
Manufacture, materials & care
- 100% Polyester, PVC, Wood
- In case of any spills, wipe with a damp cloth
We'll always try to deliver straight to your doorstep for free, but some areas might be charged.
Full details can be found on our delivery page.
This item has a 14 day refund period. Provided there is no evidence of use. Returns are free. Please contact us at hello@sleepeve.co.uk and we will supply you with a returns label. You can return in the original box.
Full details can be found on our refund and returns page.