You'll know this type of cotton because it's a classic. With a 200 thread-count and 100% cotton percale weave, the sheets are crisp, cool and comfortable.
It's the same type of cotton we use for our plain white original eve sheets too, so you can mix and match – we think about the little things like that. The percale weave means the cotton is closely woven and has a medium weight, so these sheets will wash well, and last longer.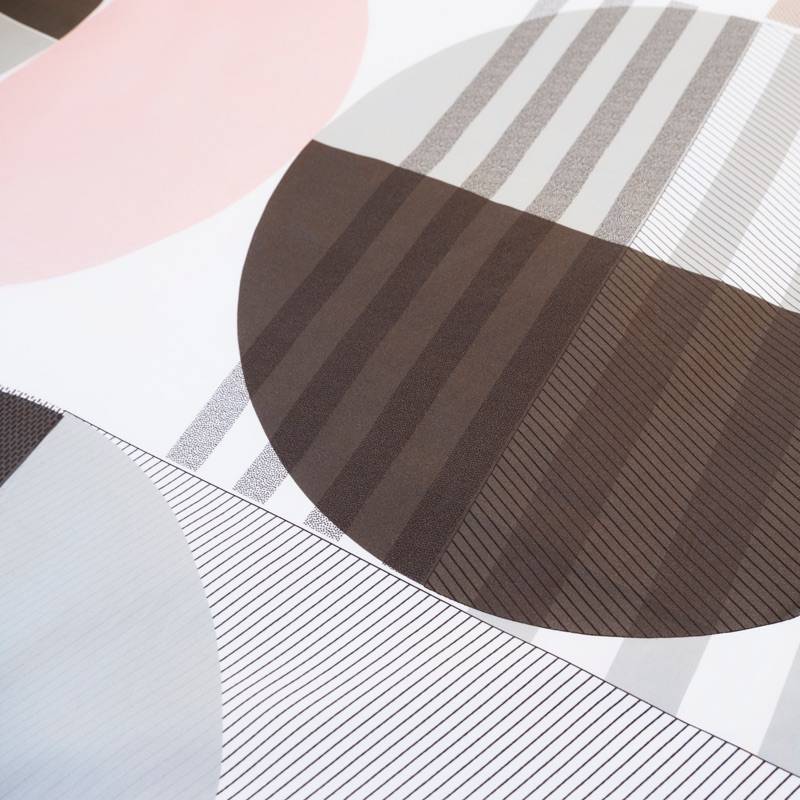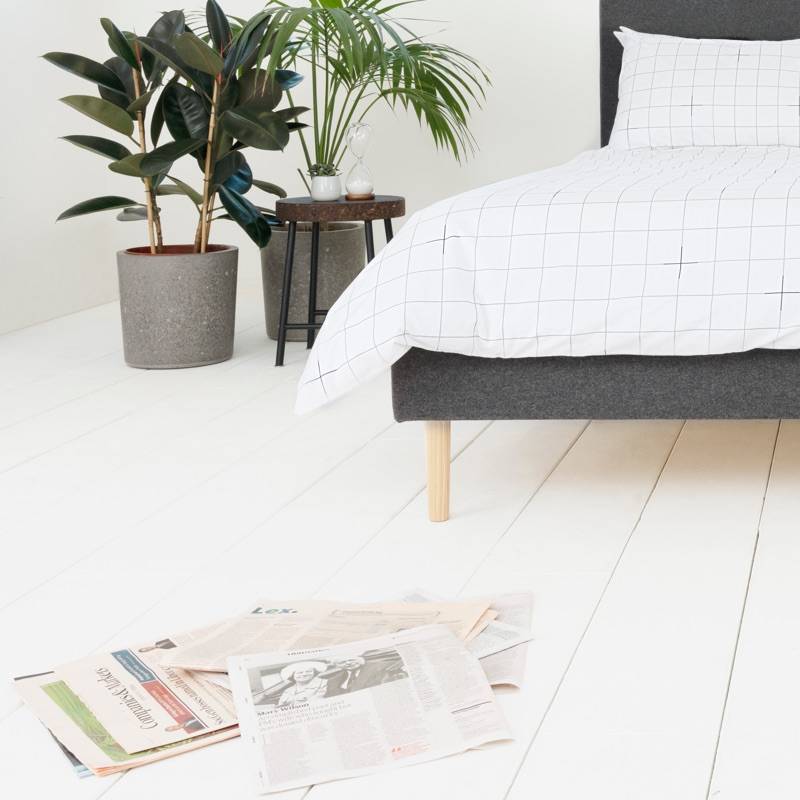 Every now and then we come across a designer we love so much, we invite them into our studio and hatch a whole project together. When we came across CUSTHOM at the London Design Fair in 2018, we did just that.
Using 'the perfect start' as a brief, CUSTHOM's Jemma Ooi and Nathan Philpott carefully crafted four designs inspired by the morning paper. Whether it's the ticker-tape-inspired border design, or the criss-cross style of the stripe duvet set, this is contemporary bedding at its finest. Just add coffee and a croissant. Oh, and maybe the morning paper.
100% cotton percale
200 thread count
Washable at 40°C
We deliver straight to your doorstep, for free.
*Although remote areas may be charged
Your package will be delivered by courier. Full details can be found on our delivery page.
This item has a 14 day refund period. Provided there is no evidence of use. We'll send you an email with a label to print out. Just attach it to the original box, and take it to a UPS drop off point. We'll process your refund as soon as we get it.
Full details can be found on our refunds and returns page.
We are proud to offer a 2 year warranty on our textile products as they meet the highest standards for domestic use.
This warranty covers the defects in materials and workmanship of an eve textile product that has at all times only been in normal domestic use. The warranty also covers popper or button breakage.
Full details can be found on our warranty page.