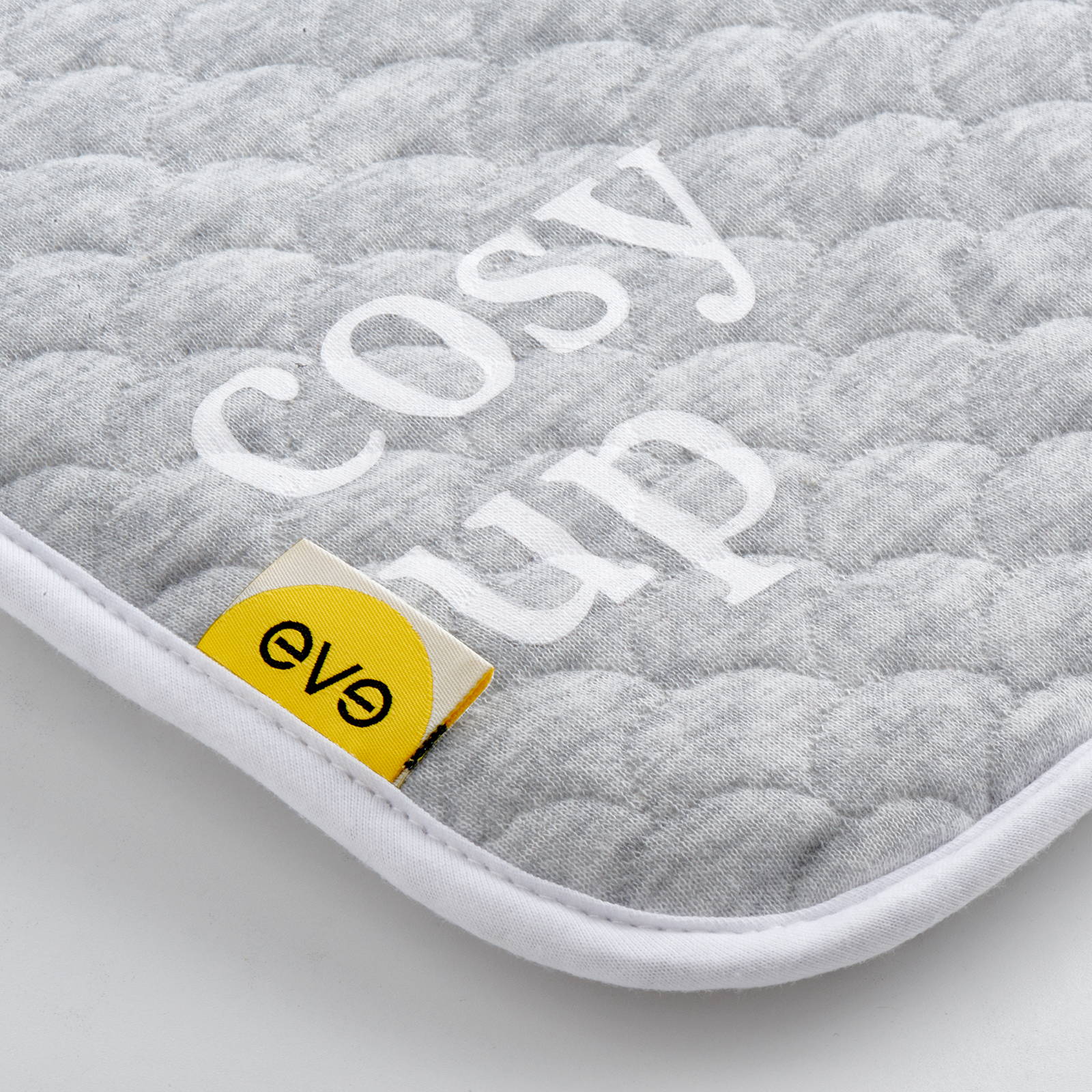 Natural rubber is great at keeping the warmth in and we find it's better to use than the synthetic rubbers out there. Simply fill the hot water bottle with hot (but not boiling water) and let the cosy times roll.
Our trusty cotton cover keeps the hot water bottle safe from unexpected spills and stains so that it stays endlessly cuddle-able. And if you think it's time to freshen up the cover, whip it off and wash it by hand. It's that simple.
Shop the 'well slept' by eve, a range of sleep gifts designed to turn any bedroom into a spa-like sleep sanctuary. Shop it right here or exclusively in Boots stores and on Boots.com.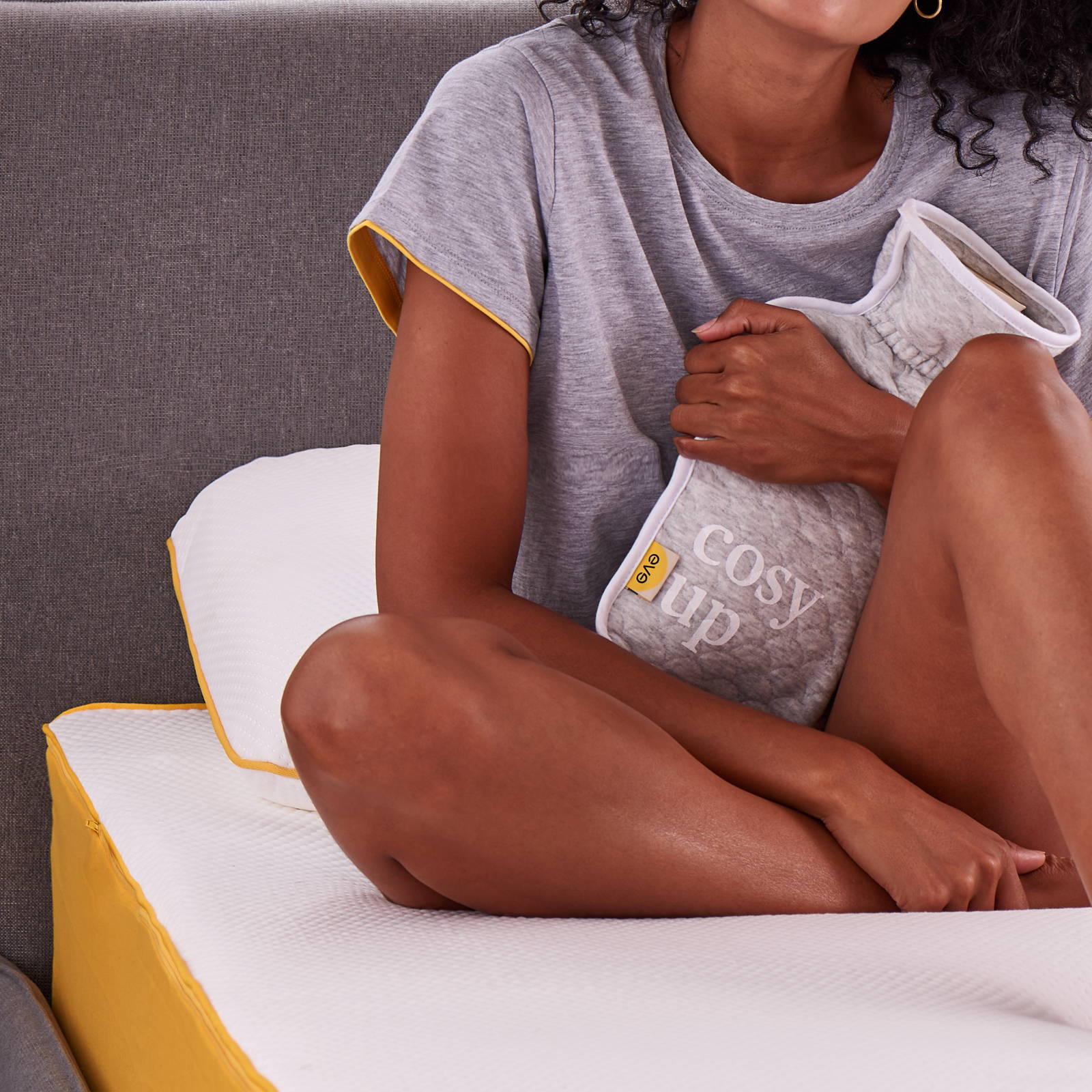 manufacture, materials and care
Removable Cover
Outer Layer: 100% Cotton

Inner filling: 100% Polyester

Trim: 60% Cotton, 40% Polyester

Made in China

Do not use when wet or damp.

KEEP AWAY FROM FIRE
Hot water bottle
the hot water bottle is made from natural rubber.
Complies with British Standard 1970:2012.
For safe use and to obtain the maximum life from your hot water bottle please refer to the care and usage instructions before use.
IMPORTANT:
Not suitable for children under 3 years of age.
We aim to deliver right to your doorstep for free, but some areas might be charged. We'll list any costs at checkout.
Full details can be found on our delivery page.
This item has a 14 day refund period. Provided there is no evidence of use. Returns are free. Please contact us at hello@sleepeve.co.uk and we will supply you with a returns label. You can return in the original box.
Full details can be found on our refund and returns page.