Imagine if your sheets were as comfy and familiar as your favourite t-shirt. The super soft fabric of our 100% jersey cotton bedding has a stretchy structure that moves with your body, while hugging the mattress - especially if it's teamed with our evecomfort® foam.
Taking influence from the classic t-shirt colours, the bespoke fabric is knitted with tiny flecks of alternate colour to create five beautiful, muted shades for you to choose from.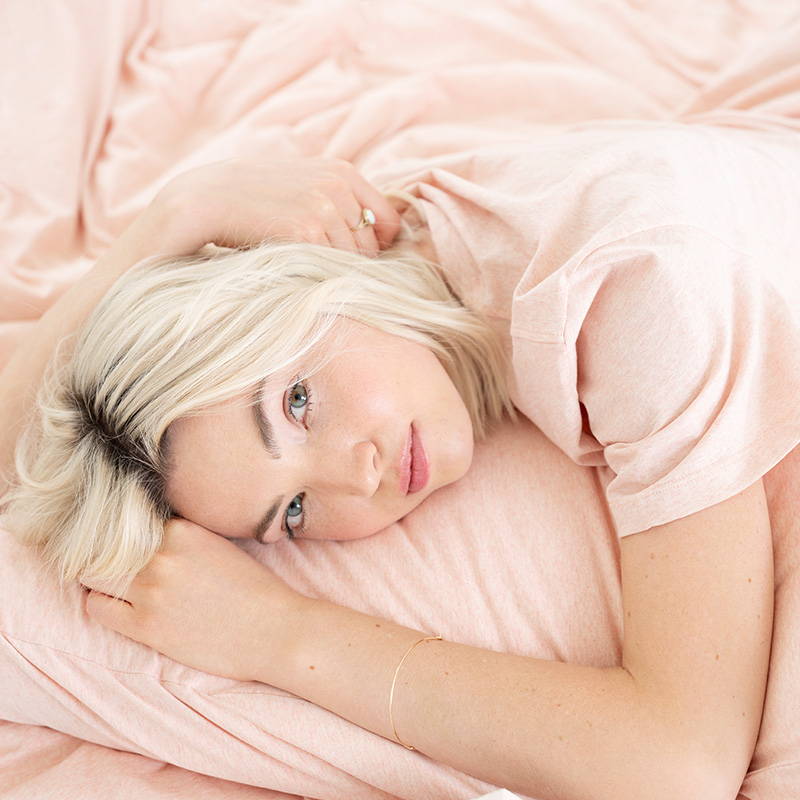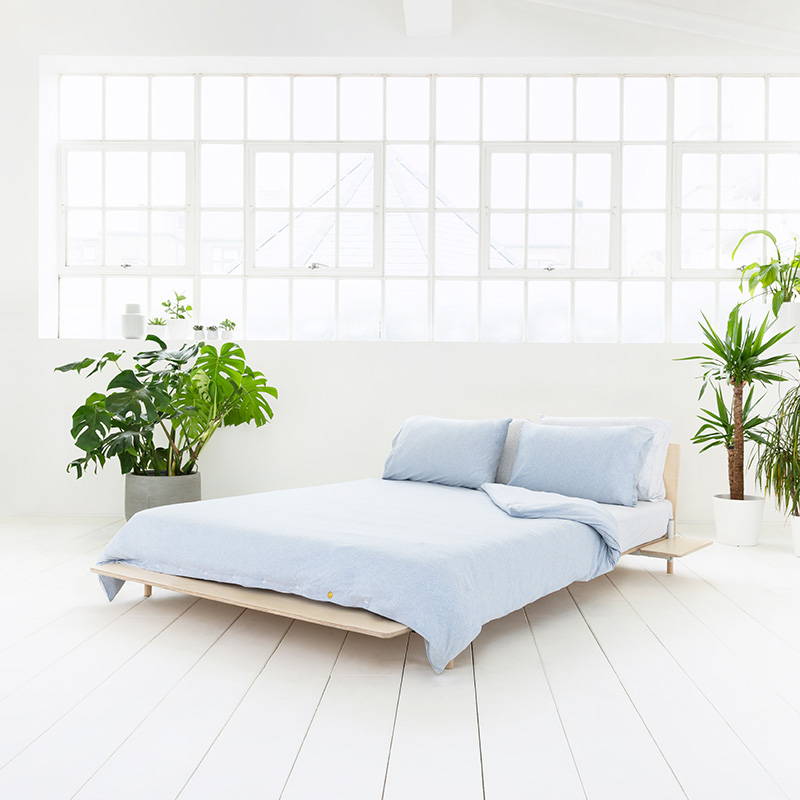 easy bedding for busy lives
We like to put products through their paces, so you get the highest quality and the jersey bedding was no exception. Just like your favourite t-shirt, the sheets need minimal care. They wash beautifully at 60°C - retaining strength, shape and colour, use after use.
The best part? The knit jersey is made in a way which gives it a natural elasticity. So, you can skip the ironing.
Jersey cotton feels dreamy to sleep in, but sometimes it can be a little stretchy. So we applied 5 cm of cotton tape at the openings of the duvet and pillow to stop the bedding from stretching and losing its shape.
Lastly, our signature eve buttons fasten the duvet. Like a cherry on top of a deliciously comfy, stylish cake.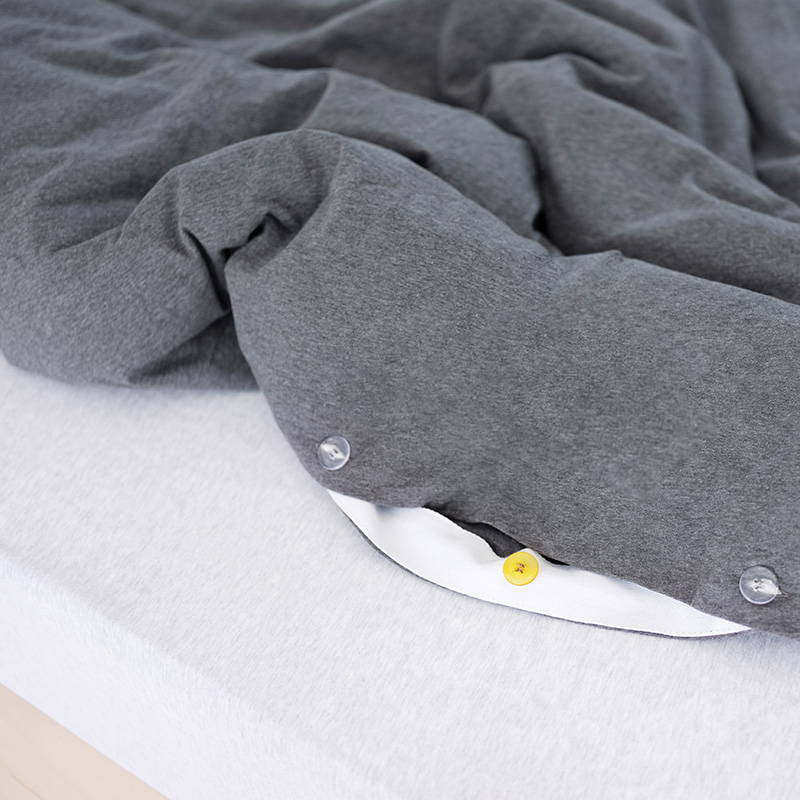 manufacture, materials and care
The sheets are Oeko-Tex ® Class 1 certified
We are proud to offer a 2 year warranty on our textile products as they meet the highest standards for domestic use.
This warranty covers the defects in materials and workmanship of an eve textile product that has at all times only been in normal domestic use. The warranty also covers popper or button breakage.
Full details can be found on our warranty page.
We aim to deliver right to your doorstep for free, but some areas might be charged. We'll list any costs at checkout.
Your package will be delivered by courier. Full details can be found on our delivery page.
This item has a 14 day refund period. Provided there is no evidence of use. Returns are free. Please contact us at hello@sleepeve.co.uk and we will supply you with a returns label. You can return in the original box.
Full details can be found on our refund and returns page.