Did we mention the microbead cushion base? Whether you're a crossed-legged sitter or a straight-legged chiller - or just want to lay vertical after a long day - the cushiony lap rest's got you. The microbeads keep things sturdy whatever position you find yourself in* (*though we don't recommend using it upside down).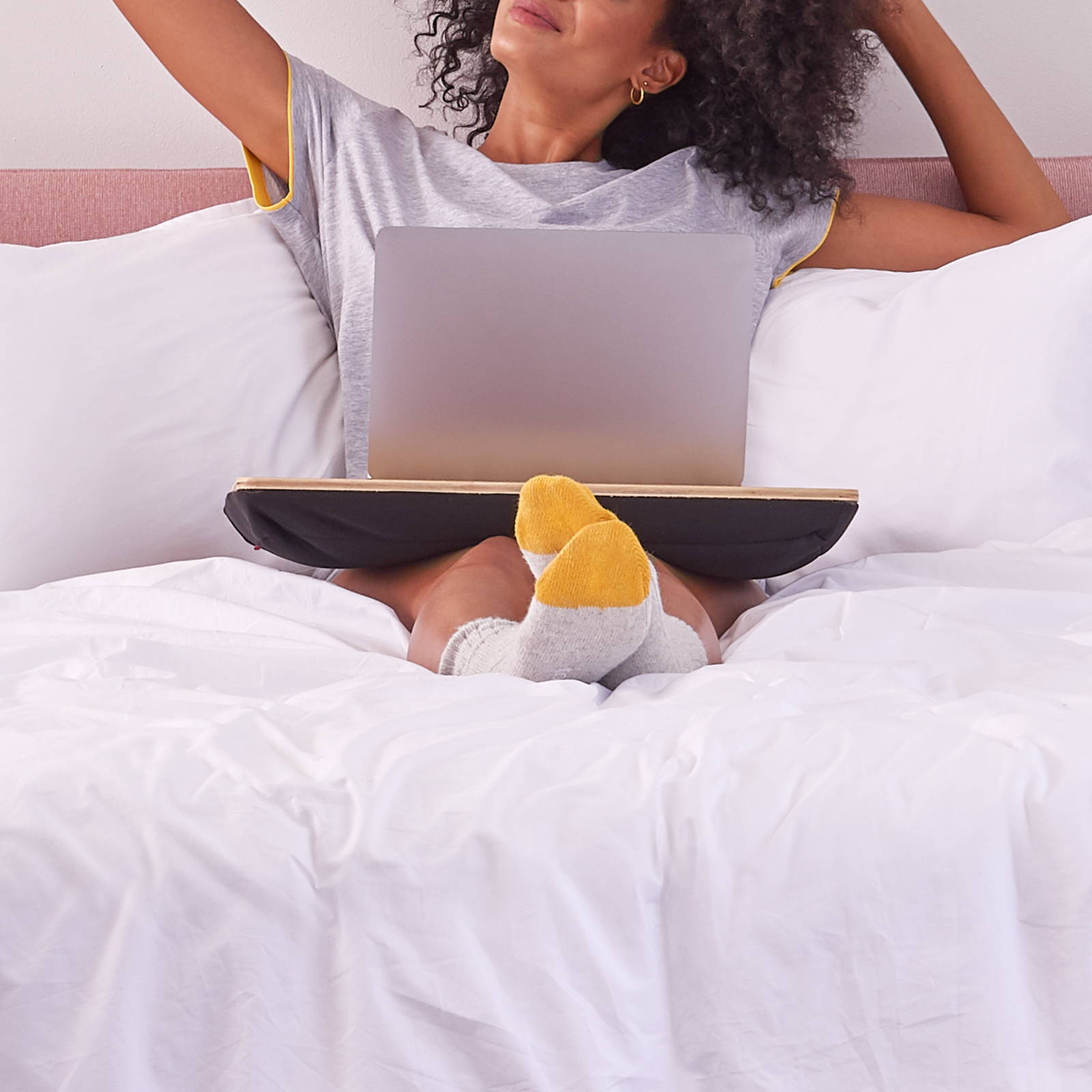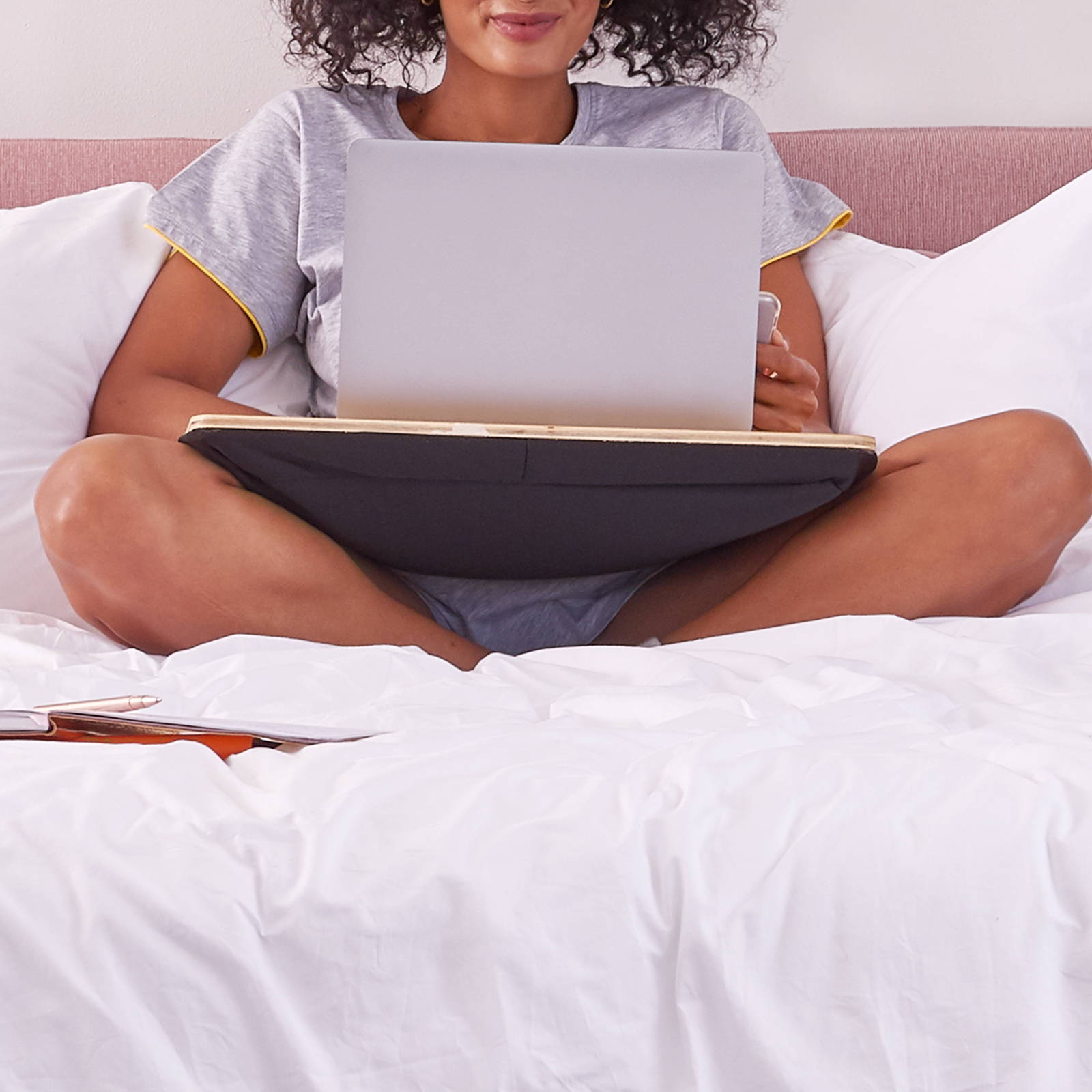 We know the temptation to WFB (work from bed) is strong these days, but the beauty of the lap rest is you can take it anywhere. It's also ideal for WFS (working from sofa), WFG (working from garden) or WFB (working from bath). The choice is yours.
manufacture, materials and care
1x large bed lap rest
Dimensions
- 50 x 34 cm
Manufacture, materials & care
- 100% Polyester, PVC, Wood
-In case of any spills, wipe with a damp cloth
We'll always try to deliver straight to your doorstep for free, but some areas might be charged.
Full details can be found on our delivery page.
This item has a 14 day refund period. Provided there is no evidence of use. Returns are free. Please contact us at hello@sleepeve.co.uk and we will supply you with a returns label. You can return in the original box.
Full details can be found on our refund and returns page.