Nope, this isn't the latest dance craze (though it sounds pretty fun). The large bedside pocket is a saviour for squirrelling away* all of your little bits like a notebook, tablet, phone, ear plugs and bedside snacks. (*Not for hiding actual squirrels, though)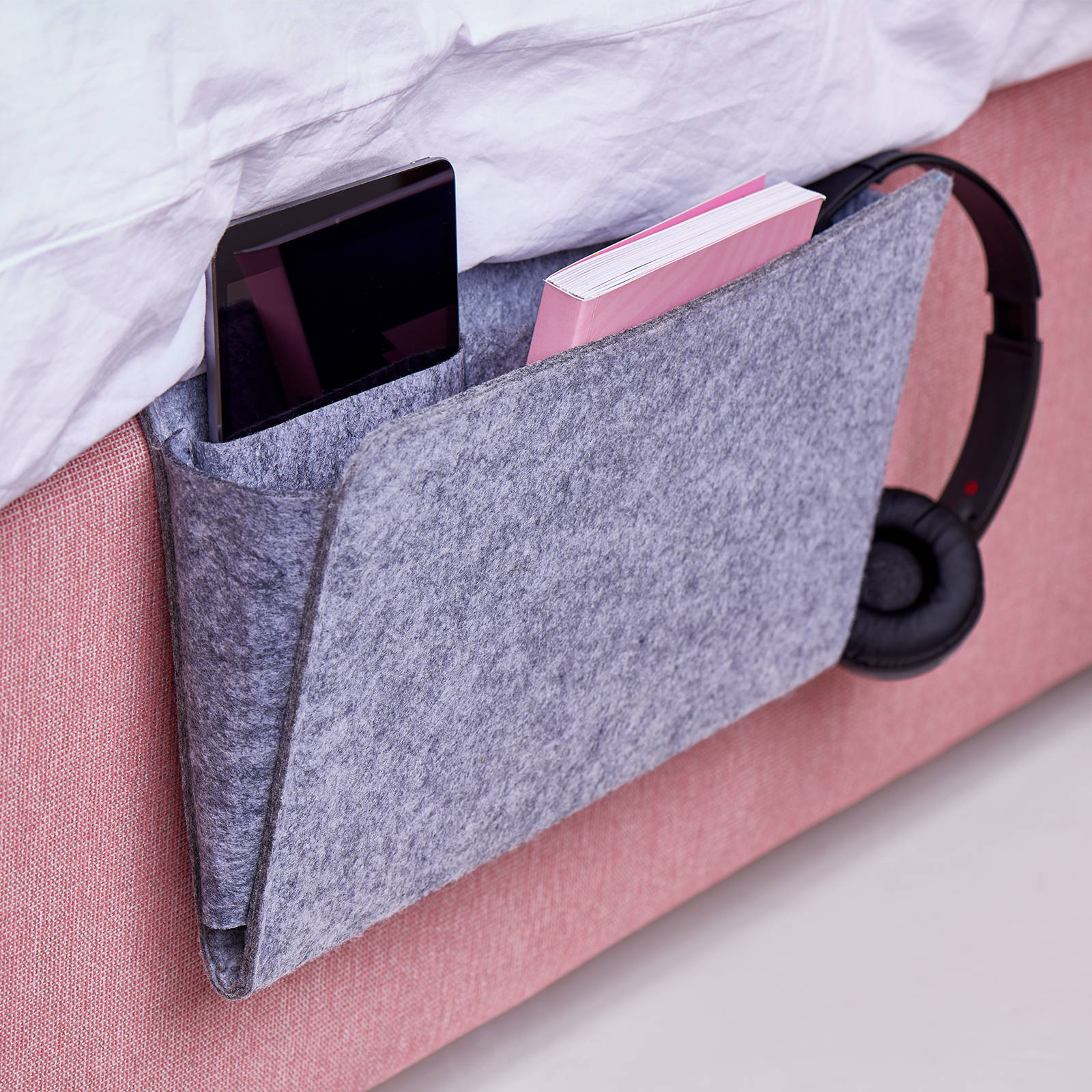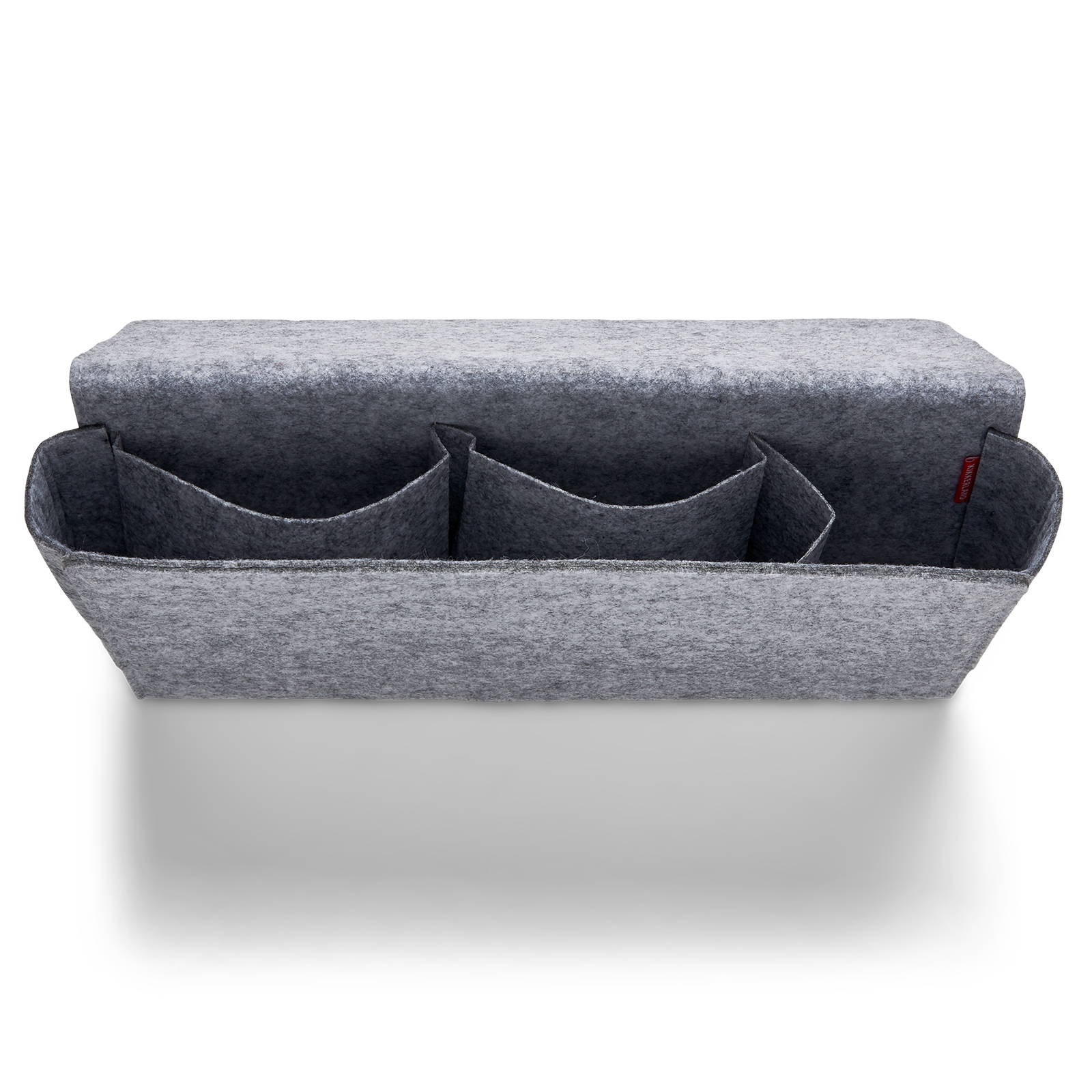 It looks smart and stylish, but beneath the surface there lies a hidden talent. Yup, the large bedside pocket has a whopping 4 compartments plus a nifty cable cut-out for tucking away cables. So you don't need to worry about tripping up over them in the night ever again. Clever stuff.

Shop 'well slept' by eve, a range of sleep gifts designed to turn any bedroom into a spa-like sleep sanctuary.
manufacture, materials and care
size
materials & care
100% polyester felt.
In case of any spills, wipe with a damp cloth.
We'll always try to deliver straight to your doorstep. Any delivery fees will be added at checkout.
Hop on over to our delivery page for more details.
Return your order within 30 days if it's unused and in a re-sellable condition.
Full details can be found on our refunds and returns page.