You can give them the comfiest bed. The cosiest room. And the most soothing bedtime story. But sometimes putting your little ones to bed can result in a few more 'arghhhs' than you'd like.

That's where the little Morphée comes in. With a whopping 192 combinations of relaxing sessions, including meditations, nature sounds and soft music, there's a whole host of options to help them get back into a calm state. Say it with us: ahhhh.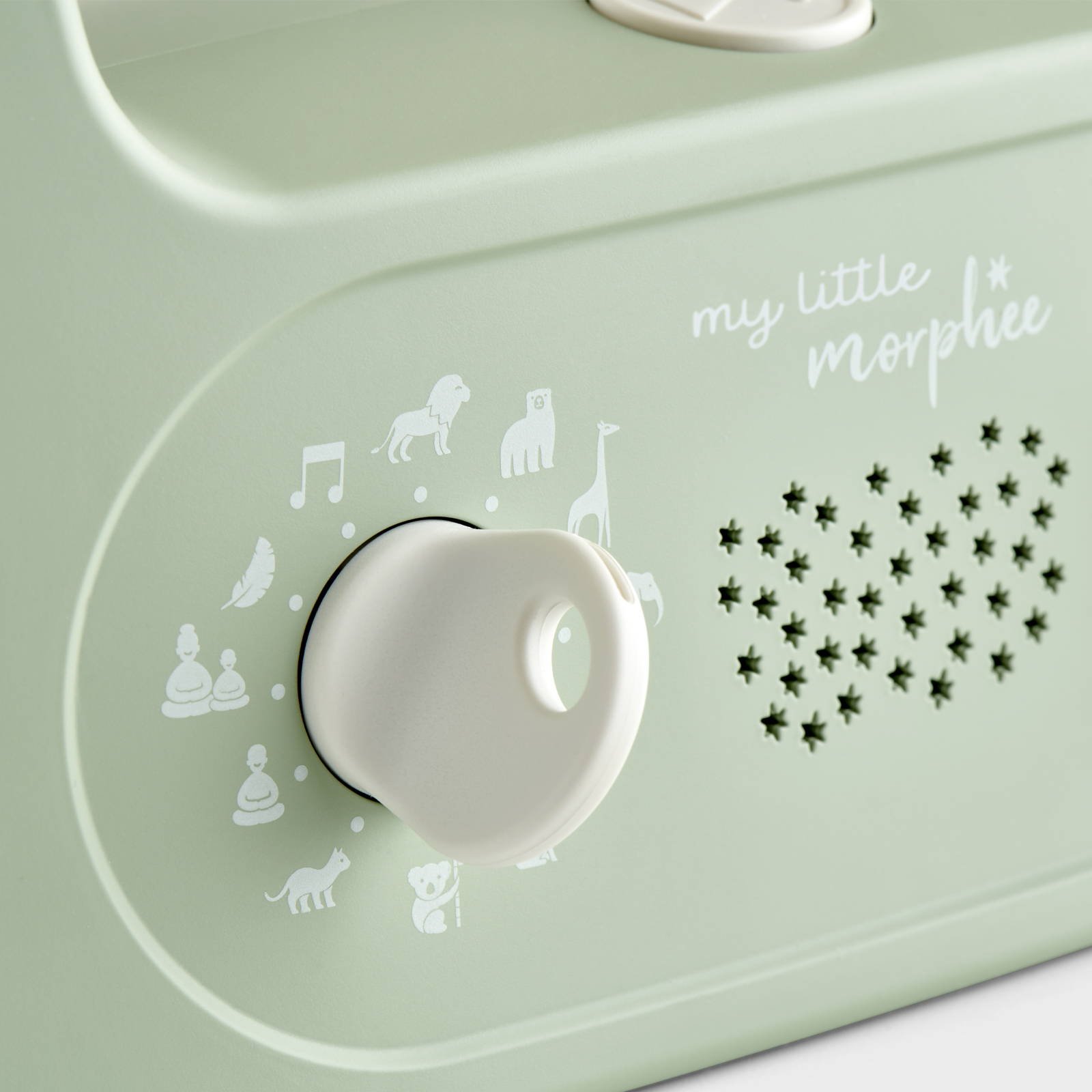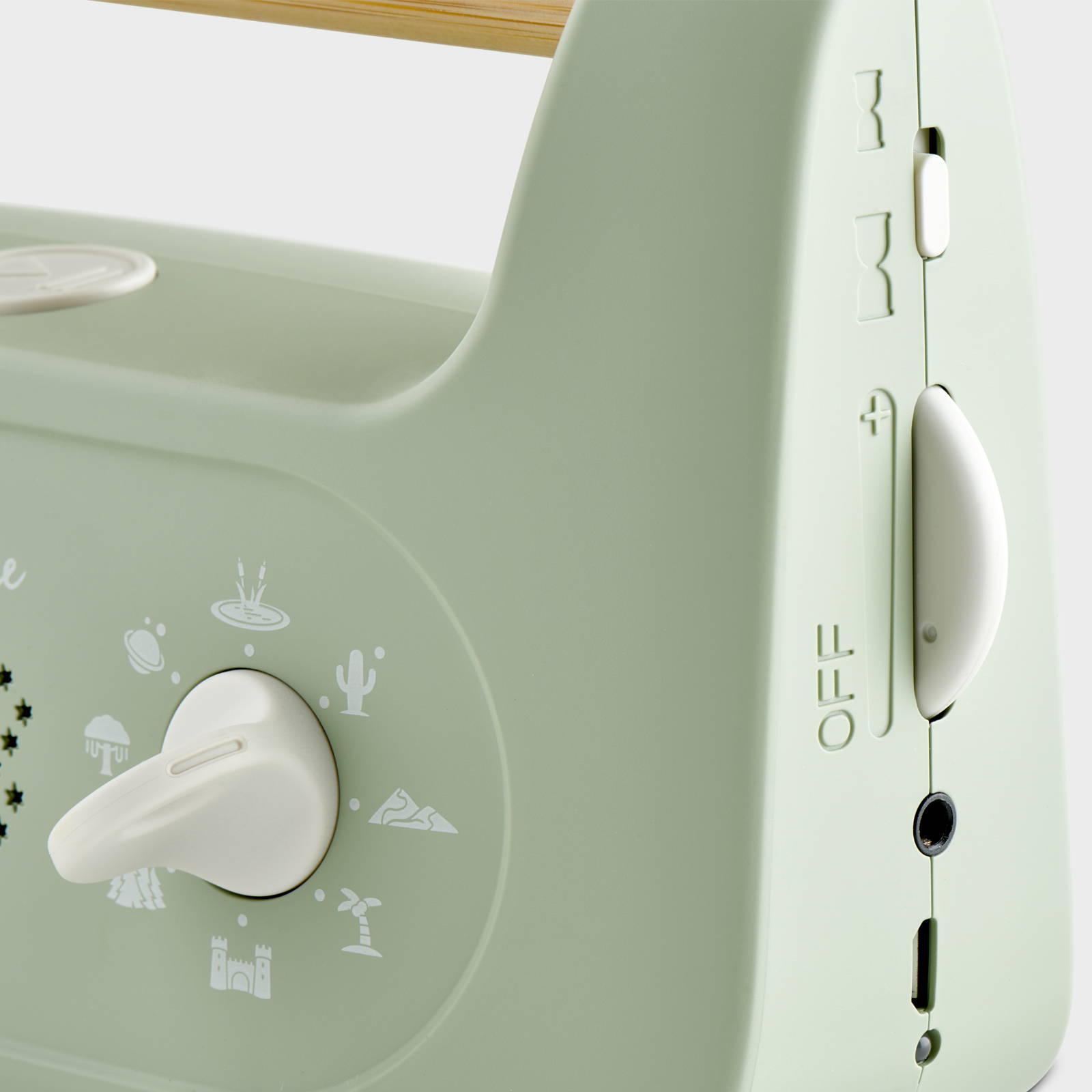 Using the little Morphée couldn't be easier. Simply choose a type of session using the 2 dials on the front and pick a length of 8 or 20 minutes using the button on the side. Then, sit back and relax with your little one as they focus on the sounds, feeling calmer and more relaxed.
manufacture, materials and care
country of origin
the little Morphée sleep aid is made in China.
size & weight
H11 x L18 x D7cm / 0.6kg

.
material
battery
Rechargeable battery. Comes with universal USB charger.
We know that it takes time to get acquainted. Which is why you have a 100 night trial to make sure the little Morphée is right for you. If not, you can return it by filling in this form and we'll sort out a refund, no questions asked. Pretty handy, really.
Get the full scoop over on our home trials page.
The Morphée sleep aid comes with a 2 year warranty, which is covered by Morphée.
We'll always try to deliver straight to your doorstep. Any delivery fees will be added at checkout.
Hop on over to our delivery page for more details.
You can return the Morphée sleep aid within 100 days as part of the home trial. Simply fill in this form to start your return.
Or head to our refunds and returns page for more info.