Let's face it. Keeping a bedroom tidy isn't always easy. But generous storage makes it a whole lot easier. So stash away whatever you fancy with this stylish bedroom ottoman. Jumpers. Blankets. Pillows. And things you really don't want visitors to see (clue: your favourite Muppets pyjamas). Then sit back and revel in your tidy bedroom.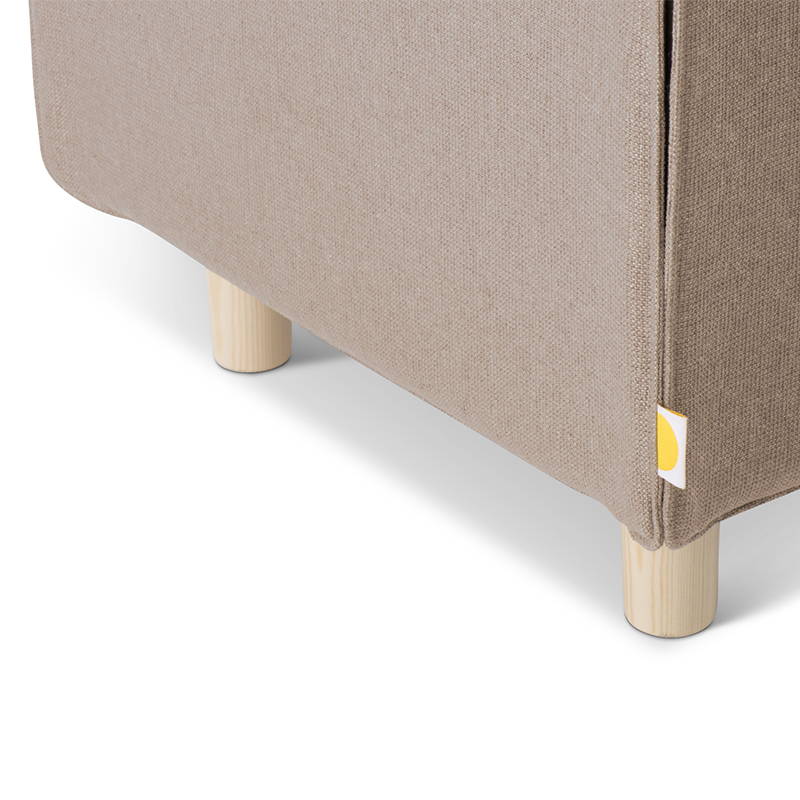 The storage ottoman bench will sit pretty in any bedroom. Its Scandi-inspired design and solid pine legs make it the perfect hidey-hole for even the busiest of squirrel-away-ers. Its irresistibly comfy cushioned lid also doubles up as a nifty window seat or end-of-bed bench.

And thanks to its neutral colour, it works perfectly with a whole range of bed frames and bed linens. Nice.
manufacture, materials and care
All eve upholstered furniture and furnishings comply with the requirements of the UK Furniture & Furnishings (Fire) (Safety) Regulations (1988 - as amended).
Sleep easy with a 5 year warranty. This means we'll guarantee your furniture against faults or breakages for a maximum of 5 years. Just remember to file your proof of purchase somewhere you can find it.
Full details can be found on our warranty page.
We'll always try to deliver straight to your doorstep for free, but some areas might be charged.
Hop on over to our delivery page for more details.
We believe that returning something should be as easy as buying it. Return your order within 14 days, provided there is no evidence of use and in the original packaging.
Full details can be found on our refunds and returns page.