As far as compact pillows go, this one's as compact as they come. But once it's unravelled, it makes a perfectly plump base upon which to rest your weary head. And because it's made from ultra soft microfibre and hollowfibre that feels as dreamy as a summer's day (well, we think so), there's no need to faff around with a pillowcase. Pretty handy, eh?

Once you're done with the sleep away pillow, simply roll it up. Pop it back in its bag. And neatly stash it away until the next time. It beats having to stuff away full-sized spare pillows any day.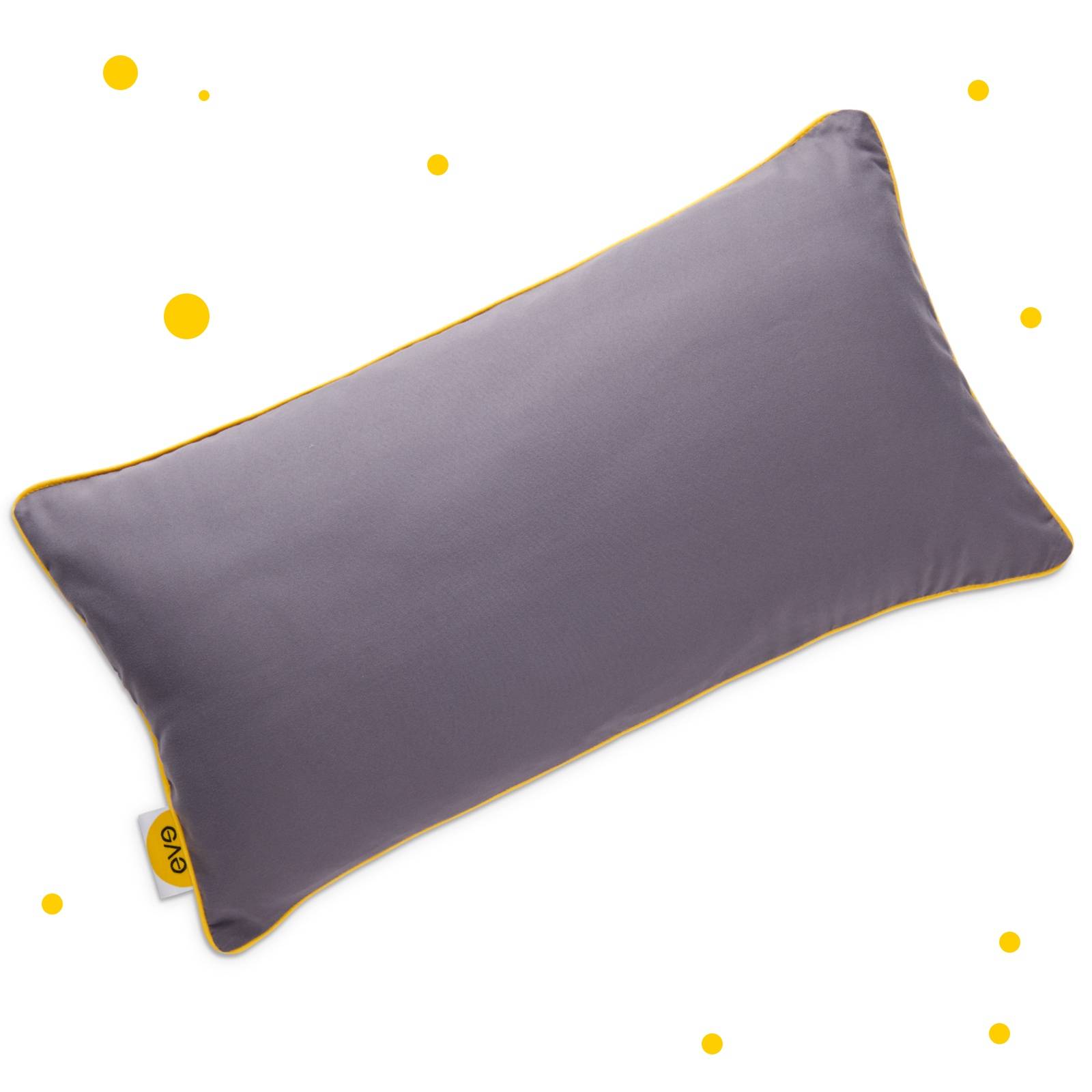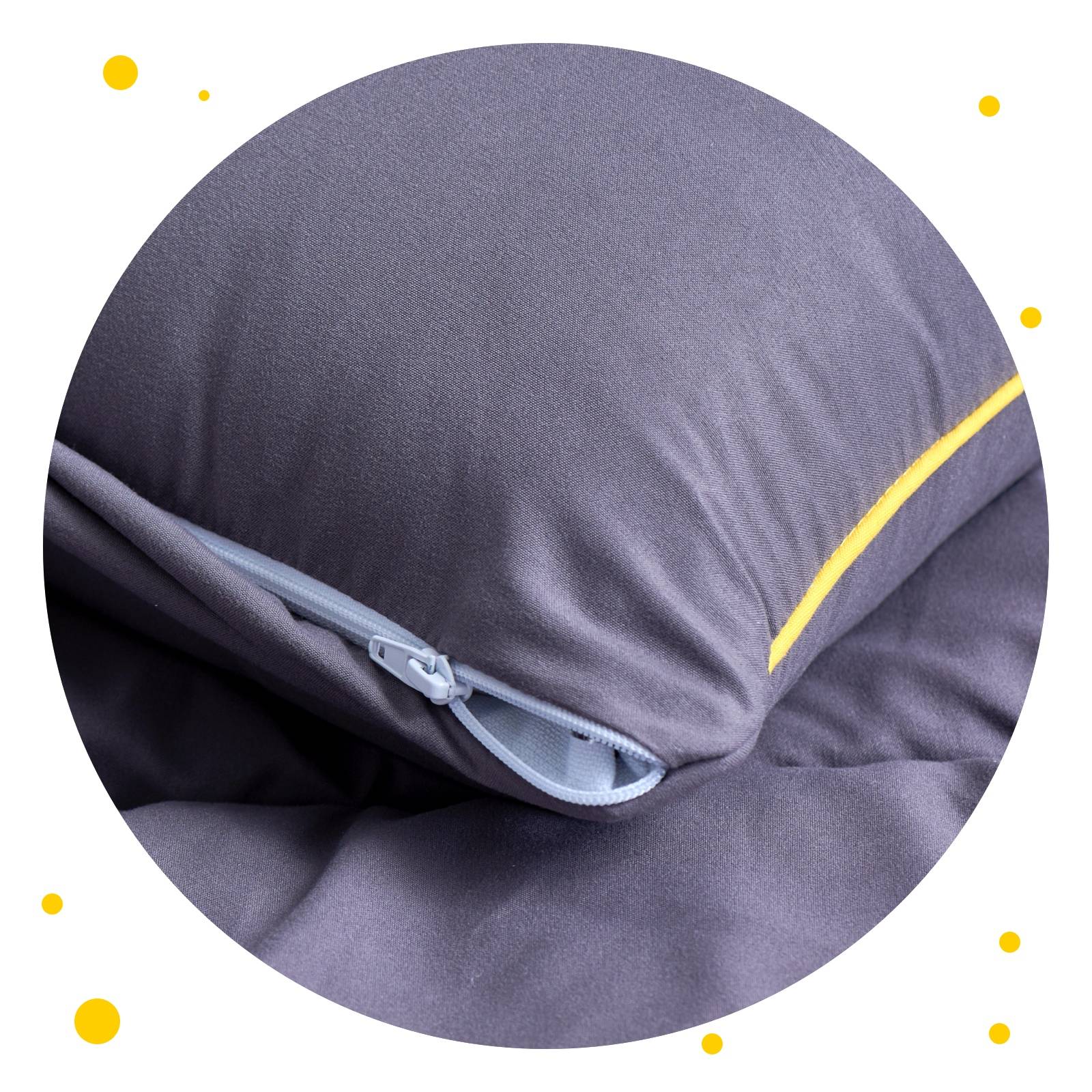 Keeping this portable pillow clean is a breeze. Both its zip-offable cover and the inner bit are washable at 40 degrees. And in an ever so stylish slate grey colour, it's ideal for hiding any spills from the kids (both big and small) before you get to the washing bit.
Fancy going the whole hog? Shop the sleep away mattress, duvet or the whole kit and caboodle for sleep that'll leave you feeling as bright as a button come morning. Now that's what we call a great sleep away.
manufacture, materials and care
country of origin
The sleep away pillow is manufactured in Spain.
cover
100% polyester microfibre casing.
duvet core
100% polyester hollowfibre filling.
care
Pillow cover:
Machine washable at 40°C.
Don't bleach or dry clean.
Tumble dry and iron on a low heat.
Pillow inner:
Machine washable at 40°C.

Don't tumble dry, iron, dry clean or bleach.