Did you know that saving your pillow from stains and spills could help it last longer? Our 100% cotton protector helps keep things squeaky clean and can be chucked in the wash at 40 degrees. Easy.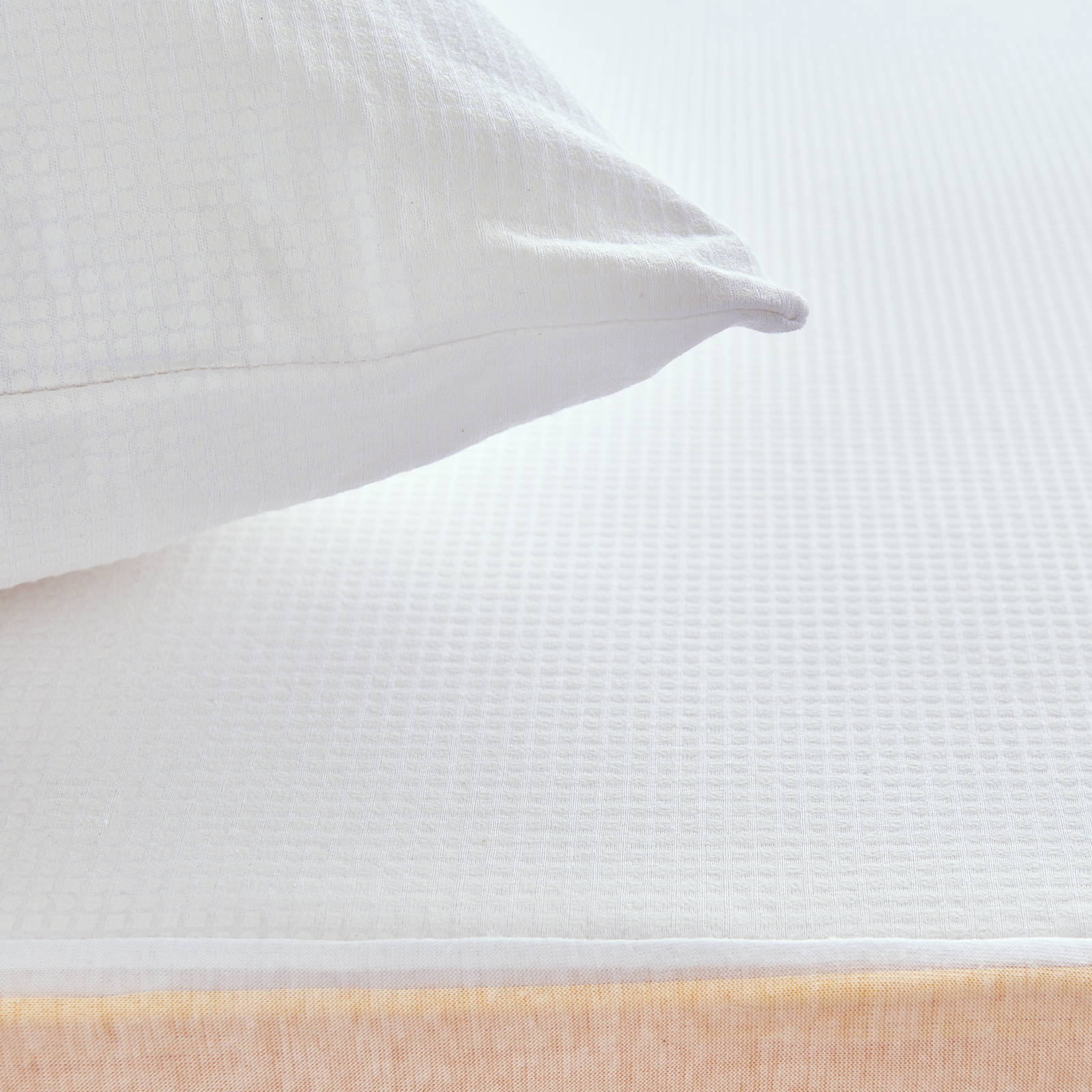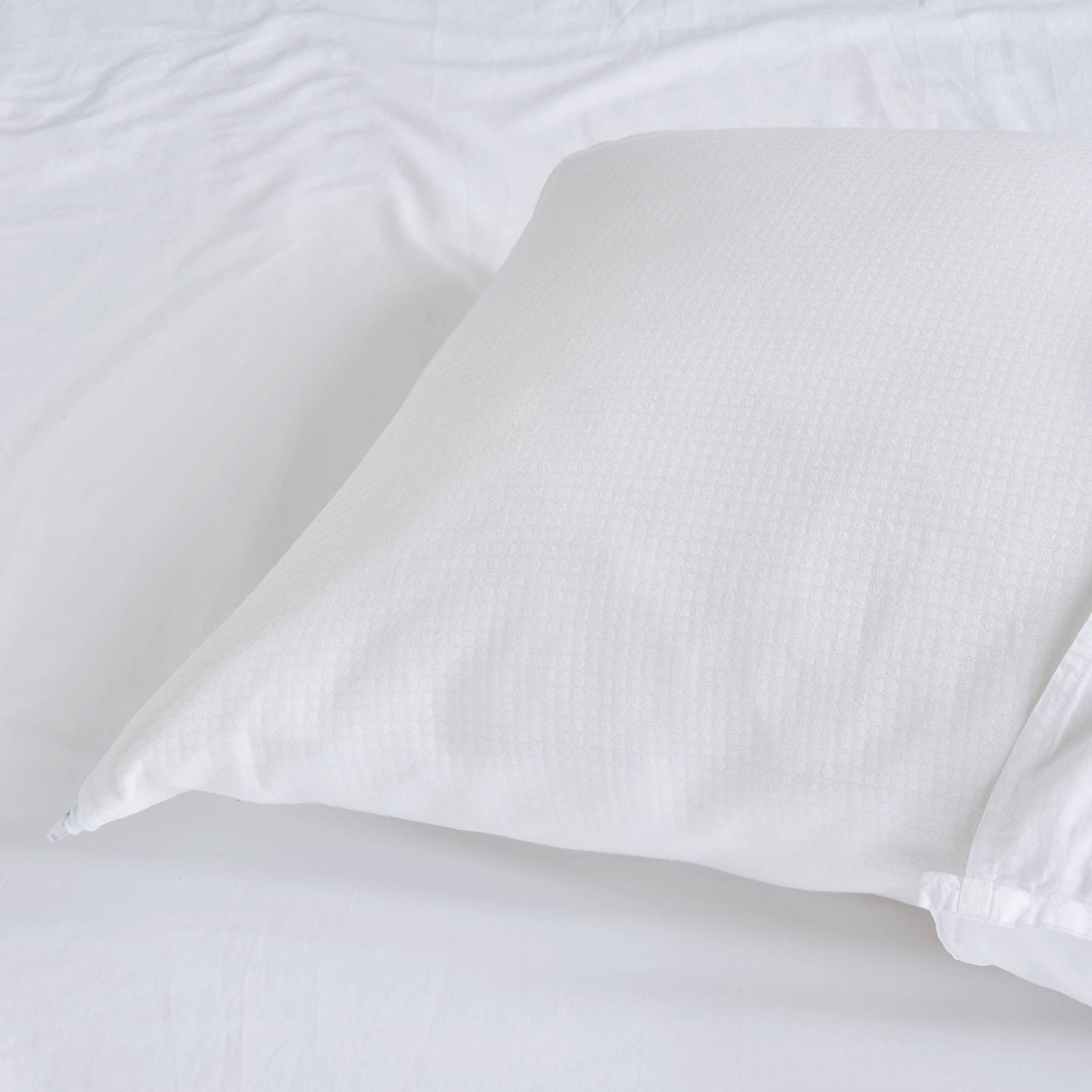 Did we mention that we used fabric developed by scientists for NASA? No biggie. This unique Outlast®fabric is pretty fantastic at storing and releasing heat based on its surroundings. So if you're shivering at night or boiling up, it's got you covered.
manufacture, materials and care
Dimensions
- 50x75 cm
Manufacture, materials & care
- 100% cotton with Outlast®
- made in Spain
- machine washable at 40c. We recommend doing this every 3-4 weeks to keep it in top condition
- tumble dry at a low temperature
- do not iron
We are proud to offer a 2 year warranty on our textile products as they meet the highest standards for domestic use.
This warranty covers the defects in materials and workmanship of an eve textile product that has at all times only been in normal domestic use. The warranty also covers popper or button breakage.
Full details can be found on our warranty page.
We aim to deliver right to your doorstep for free, but some areas might be charged. We'll list any costs at checkout.
Full details can be found on our delivery page.
This item has a 14 day refund period. Provided there is no evidence of use. We'll send you an email with a label to print out. Just attach it to the original box, and take it to a UPS drop off point. We'll process your refund as soon as we get it.
Full details can be found on our refund and returns page.