Ever had a late night bevvie only to realise you're left ceiling gazing come 3am? Us too. But luckily, there is an alternative out there. A clever combo of slumber-loving valerian, soothing terpenes and calming lemon balm, this non-alcoholic drink could just be your ticket to the restful sleep you need to rise and shine.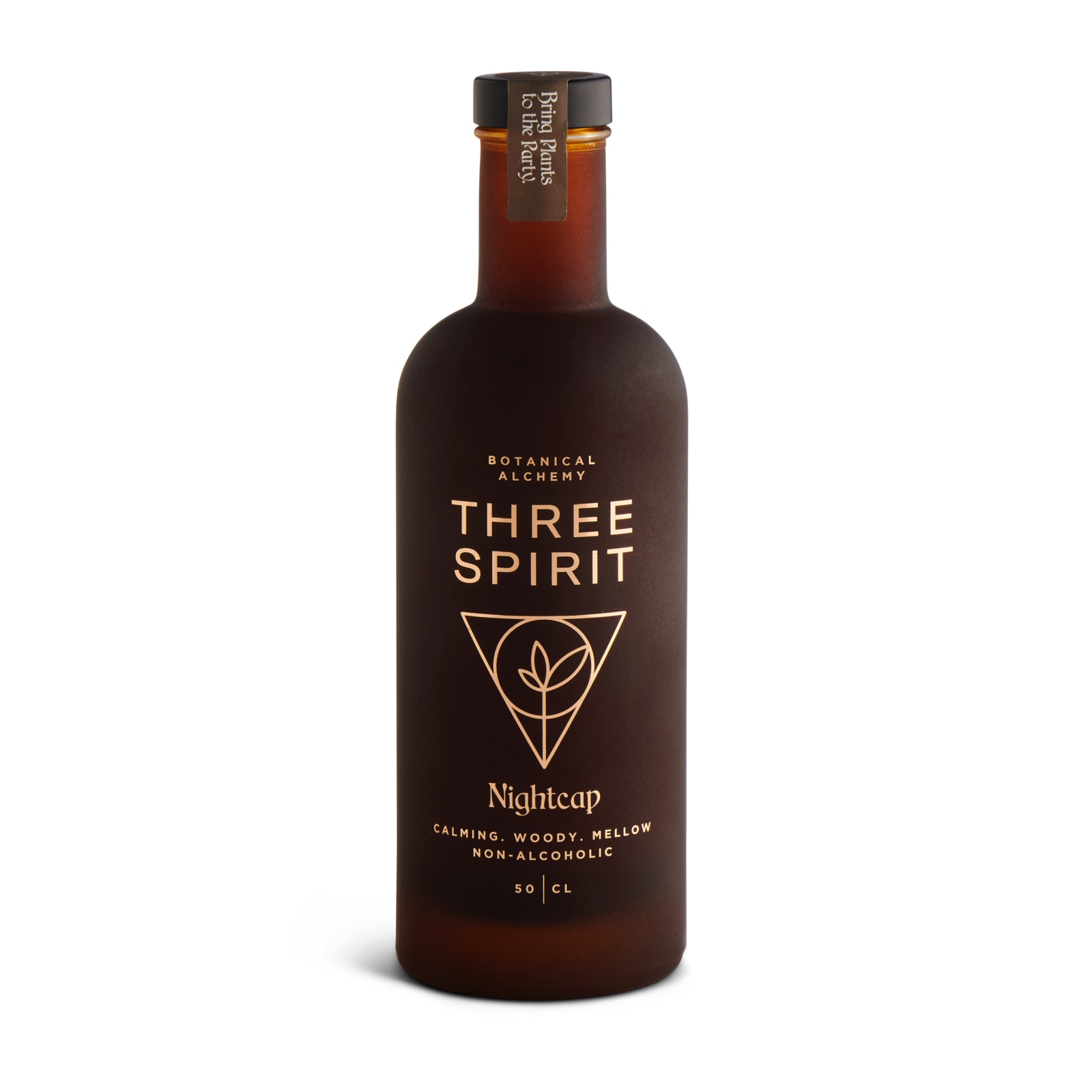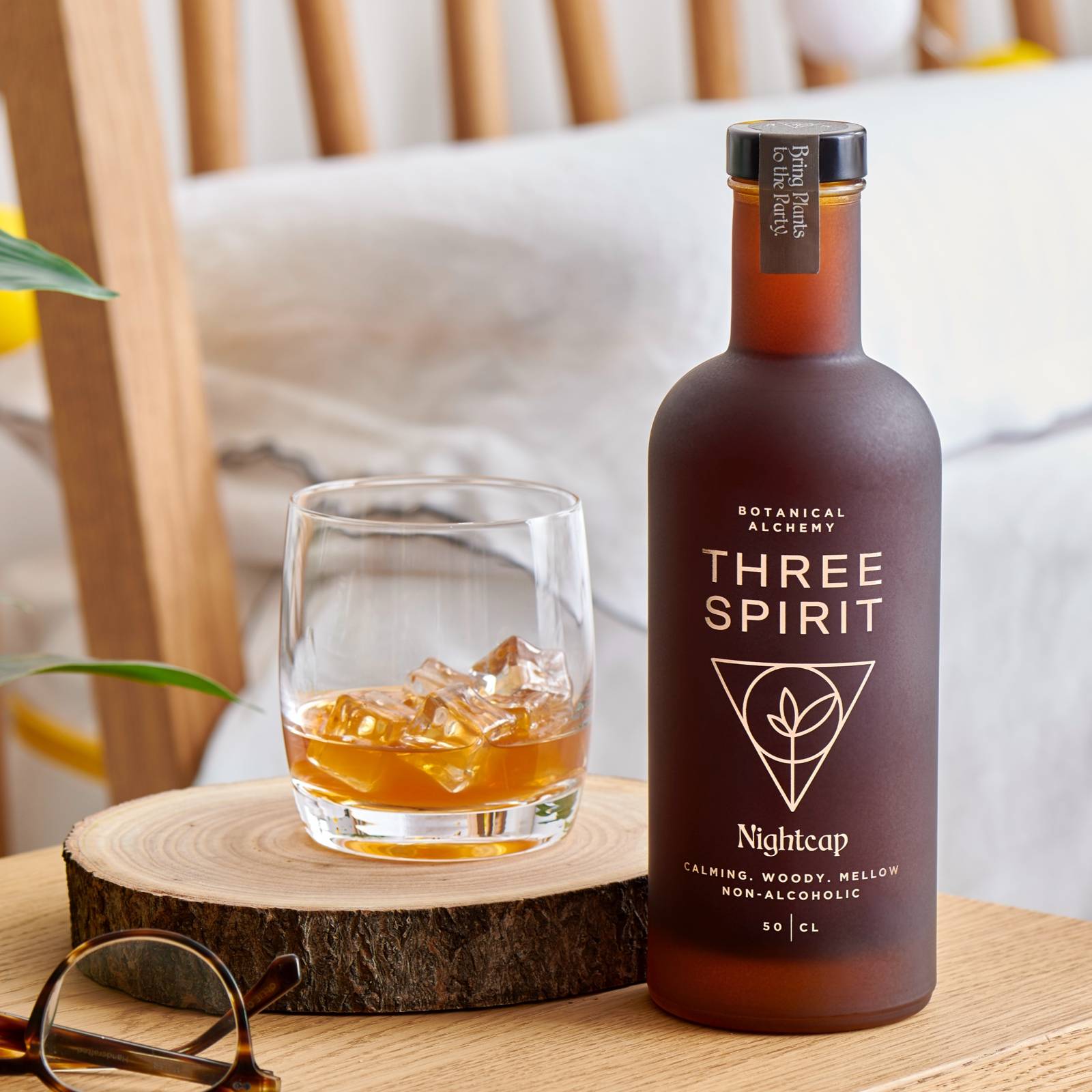 With mellowing smells including black pepper and citrusy herbs, and delicious maple, vanilla and hazelnut notes, there's no doubt that the Three Spirit Nightcap is a delight for the senses.
Use it to jazz up a fancy non-alcoholic cocktail or simply have it on the rocks with a slice of orange. Whichever way you take it, sit back and relax while its soothing ingredients calm your mind and work their magic. Nice.
1x bottle contains 50 cl.

Serving size: 1.7 fl oz/50 ml.

Usually 10 servings per bottle.
manufacture, materials and care
country of origin
Handcrafted and bottled in the UK.
ingredients
Filtered water, pure maple syrup, Melon Hüll hops, birch sap, botanical extracts of; (lemon balm, turmeric root, ashwagandha, white willow bark, vanilla, valerian, liquorice root, ginger), natural flavours, lactic acid, tannin infusion, Himalayan salt, preservative; potassium sorbate, antioxidant; ascorbic acid.
nutritional information
Vegan and gluten free.

40Kcal/124.5 kJ, Fats 0g(saturated 0g), Carbohydrates 6.4g(sugars 6.35g), Protein 0g, Salt<0.05g.

Unfiltered for flavour and function. Some sedimentation is normal. Shake to awaken. Store in a cool dry place out of direct sunlight. Reseal after opening and consume within 12 weeks. Please seek professional advice if pregnant or taking regular medication.
Not recommended: for children, if driving or operating any heavy machinery, if pregnant or breastfeeding. Seek professional advice if taking any medication.
We'll always try to deliver straight to your doorstep. Any delivery fees will be added at checkout.
Hop on over to our delivery page for more details.
Return your order within 30 days if it's unused and in a re-sellable condition.
Once opened, you can't return food supplements, consumables or cosmetics for hygiene reasons unless the item is faulty.
Full details can be found on our refunds and returns page.