For long cold nights (here's looking at you winter) half-fill your yuyu with warm water, and hunker down toastily. And for summer's small-hour sweatathons, pour in some iced water, drape it across you and boom, you're cool as a cucumber.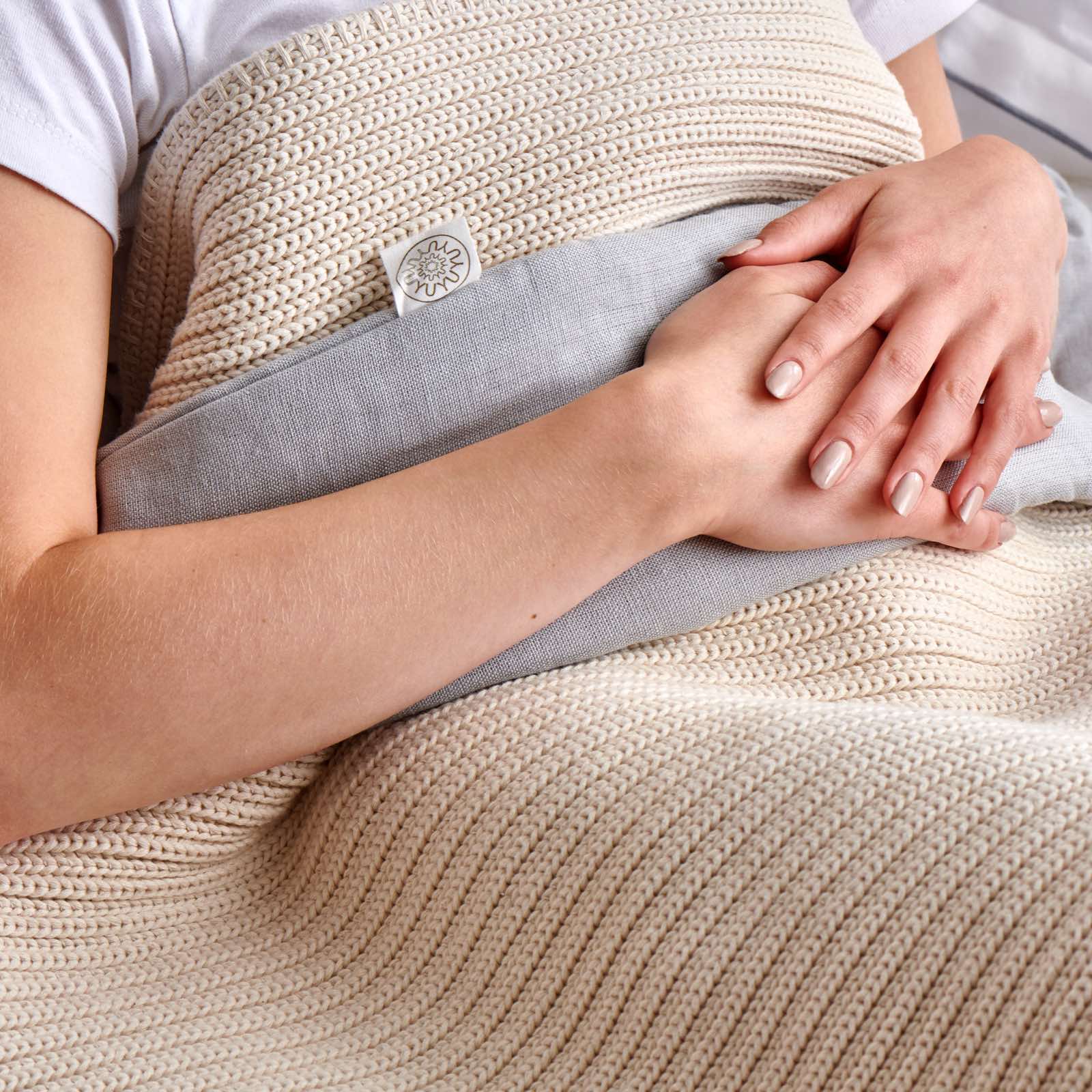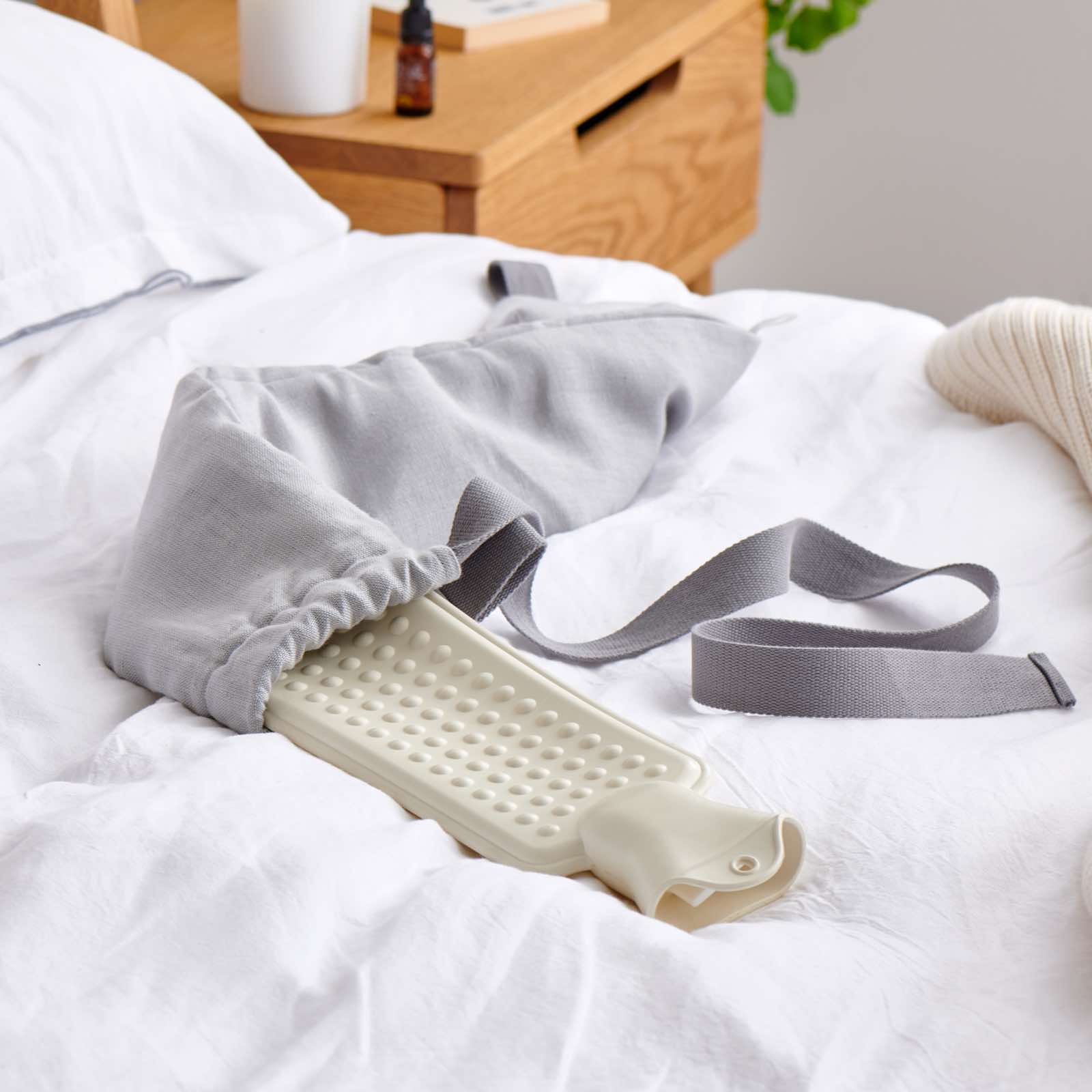 nicer wake-ups, naturally
Not to sound smug, but there's so much to feel good about here. Yes, your yuyu will make bedtime more blissful and your mornings shine brighter – but it's pretty eco-friendly too. Biodegradable rubber. Soft natural fibres. Which means healthy planet. And happy you-you.
manufacture, materials and care
country of origin
materials
bottle:
Made from biodegradable rubber.
covers:
Charcoal: 100% cotton in dark grey waffle knit.

Grey: 100% linen.
how to use
Half fill your yuyu with warm or cold water (it uses less than a litre… that's less than a kettle).

The clever bumps on the bottle's surface trap air within the fabric, and keep the temperature the same for longer.
care
the covers is removable and washable at 30°C.
When you're not using your yuyu, make sure it's empty of water, and keep it in a cool, dry, ideally dark place. Don't expose it to sunlight.
We'll always try to deliver straight to your doorstep. Any delivery fees will be added at checkout.
Hop on over to our delivery page for more details.
Return your order within 30 days if it's unused and in a re-sellable condition.
Full details can be found on our refunds and returns page.