wonderfully comfy
Get ready for that 'ahhh' feeling when your head hits the pillow. It's all down to the combination of a plush, soft foam and an ever so slightly firmer one.
support for your spine
You're less likely to wake up achy if your spine's aligned. So, we designed the pillow at the ideal height to keep your spine in the right position.
always cool
Unlike other memory foam pillows, this one always feels like the cool side. It's thanks to the small, breezy air holes we've added to the foam.
14 nights to see if you like it
Rest your head for 14 nights and you don't love it, send it back - no questions asked.
3 year warranty
Our pillows last the test of time - we'll even give you a 3-year warranty to prove it.
delivery made easy
We aim to deliver right to your doorstep for free, but some areas might be charged. We'll list any costs at checkout.
hassle-free returns
Sending it back? No problem. Return shipping is free and easy.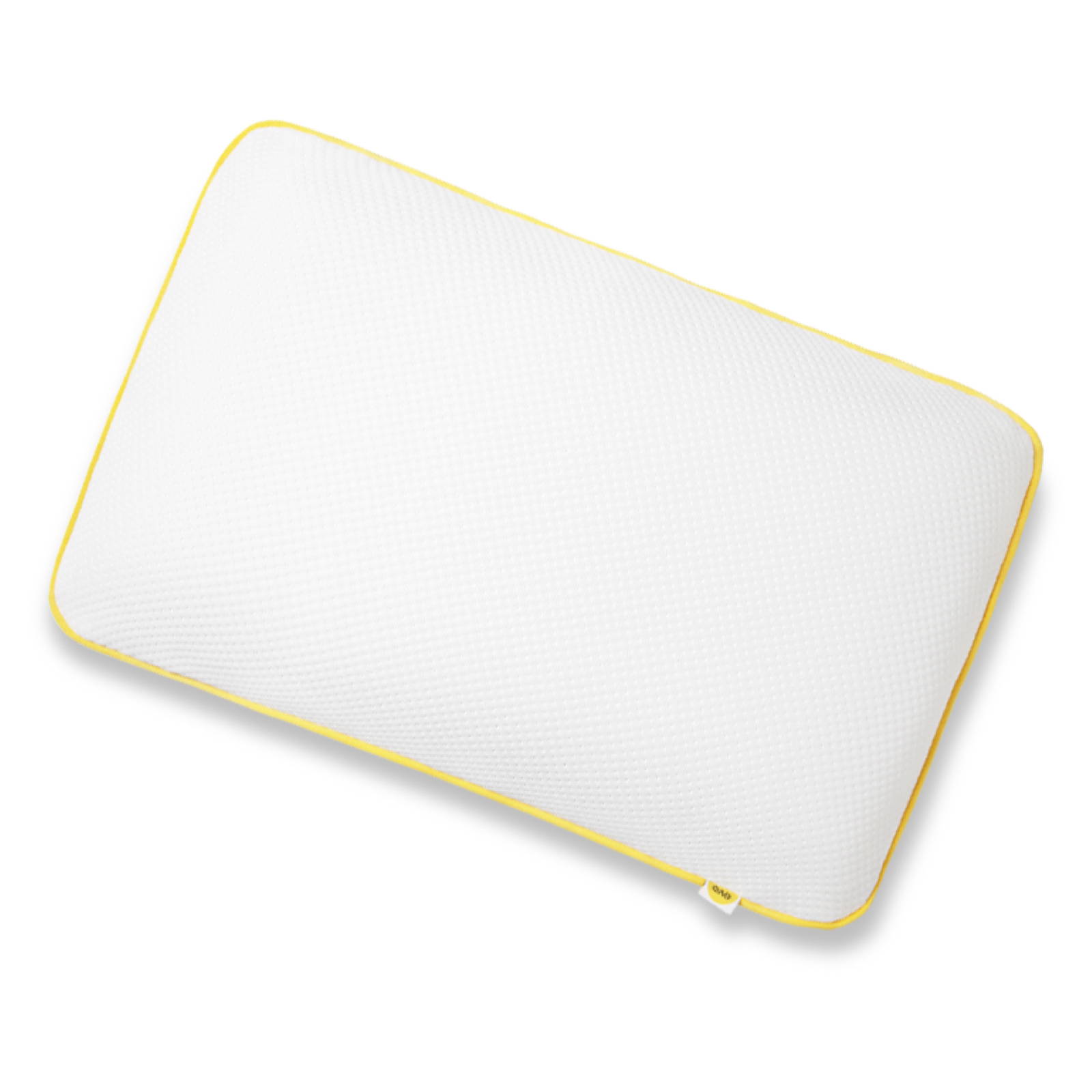 that supportive sweet spot
We've achieved a balance that many other memory foam pillows can't pull off. Not too hard, or too sinky, this pillow has the support you need with added marshmallow softness. We layered a velvety soft foam with something slightly denser. The winning combo means your head and neck feel gently hugged by the pillow - without that uncomfortable, propped-up feeling.
The eve sleep technicians also made sure this one is the ideal height to keep things aligned. Because a great day never starts by feeling achy.
the cool side of the pillow
Best of all? You don't even have to flip the pillow to get that cool feeling - some cleverly placed air holes do the hard work for you. It's a simple method to get rid of unwanted heat.
And to keep things fresh, the durable cover can be popped in your washing machine at 40° as many times as you like. Bugs and other gross things really don't like this.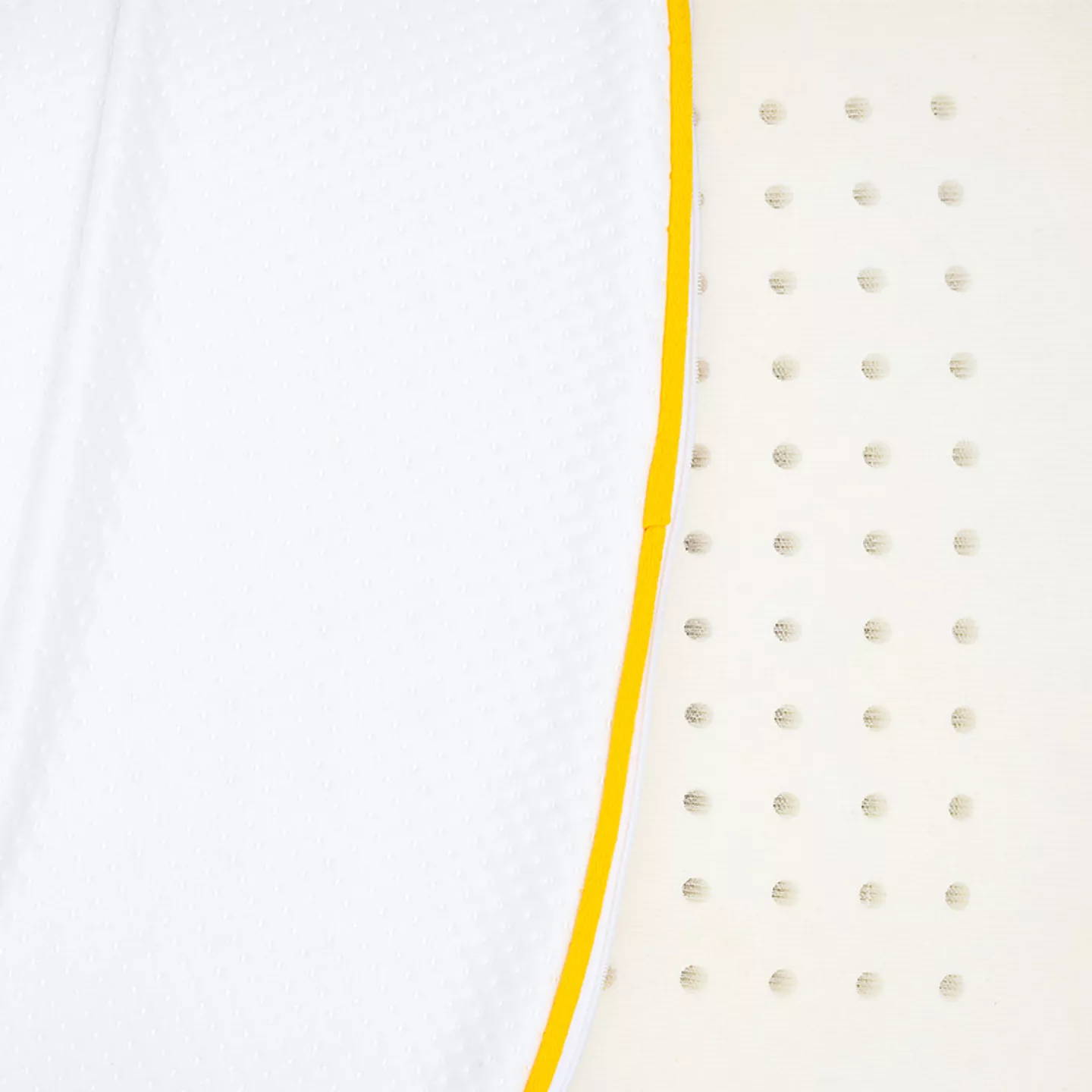 Nobody likes a pillow that loses its mojo after a couple of months. From the cover (a fancy jersey knit for a lovely stretchy and soft feel) to our carefully-selected foams, we made this one (and other pillows) from the highest quality materials.
Your night-time comfort and morning get-up-and-go is guaranteed for three years.
The memory foam pillow is 42x66 cm and designed to fit a 50x75 cm pillowcase.
manufacture, materials and care
cover
100% polyester removable cover.
The pillow perfectly fits a standard pillow cover size 50x70 cm or 50x75 cm.
The two-way stretch poly cover is breathable and has an OEKO-TEX® Class 1 label for safety.
pillow core
The pillow is 100% soft and supportive PU foam and has an OEKO-TEX® Class 1 label for safety.
country of origin
The pillow was created by some of London's leading product designers and is manufactured in the European Union.