the premium hybrid mattress
instant pressure relief
Settle in for immediate pressure relief with a foam (never before used in the UK) that gives you weightless support and a top foam that gives you deep, plush cushioning.
spring fever
Don't count sheep, count springs. Over 1500, in fact. This high spring count gives your body optimal support, and pressure relief where you need it most.
perfect for all sleepers
Back, side, stomach? The mattress keeps every type of sleeper supported.
stay at the perfect temperature
Feeling too hot to sleep is a thing of the past with foams that actively cool you down.
no motion transfer
Get ready to sleep through your partner's tossing and turning, with memory foam that isolates movement.
clean as a whistle
We knitted the top cover with silver - and not just to be fancy. It's naturally antibacterial and antimicrobial to keep things wonderfully clean.
100 nights to see if you like it
If you don't love it, send it back - no questions asked.
10 year warranty
Our mattresses last the test of time - we'll even give you a 10-year warranty to prove it.
delivery made easy
Get your mattress when it suits you with flexible delivery slots. This might vary per area.
hassle-free returns
We'll collect it from your room, for free.
that extra mile
Forget long response times and unhelpful customer service, our friendly team go above and beyond to get you a speedy resolution.
superlative support meets cloud-like comfort
Get ready to feel sumptuously comfortable and supported while you sleep, with five lovely thick layers of premium foam and over 1500, 12 cm full sized pocket springs. Let us show you how we've made the best of both even better…
We top the mattress with a luxuriously quilted, washable cover. Tiny silver strands are also woven into the fabric to make it antibacterial and antimicrobial. How's that for a silver lining?
the floatfoam® layer with active cooling
We think the feeling is believing - and you'll feel the indulgent softness and soothing pressure relief as soon as you lie down, thanks to our brand-new foam. Some say it feels like you're floating. We say it feels like a blissful night's sleep.
the memory layer with active cooling
Next up is a memory foam layer that brings added light relief. It's got a snug softness that hugs your body and keeps the pressure off. We've also infused the top two layers with graphite, which actively removes the heat when your body gets too hot. We're not one to shout about technology - but this one's pretty cool.
The first two layers provide a softness that lulls you to sleep, so we've made sure this one keeps your spine aligned with a firmer foam. Get ready to wake feeling great
We protect our beloved springs with two foam layers. It also gives your mattress some extra side support, so you don't get that 'rolling off' sensation at the edge.
When it comes to pocket springs, size matters. So, this layer has over 1500, 12 cm full-size pocket springs to give you first-class support that adapts to your every wriggle. Plus, springs have the extra advantage of being super breathable.
A non-slip coating keeps everything in place on your bed base.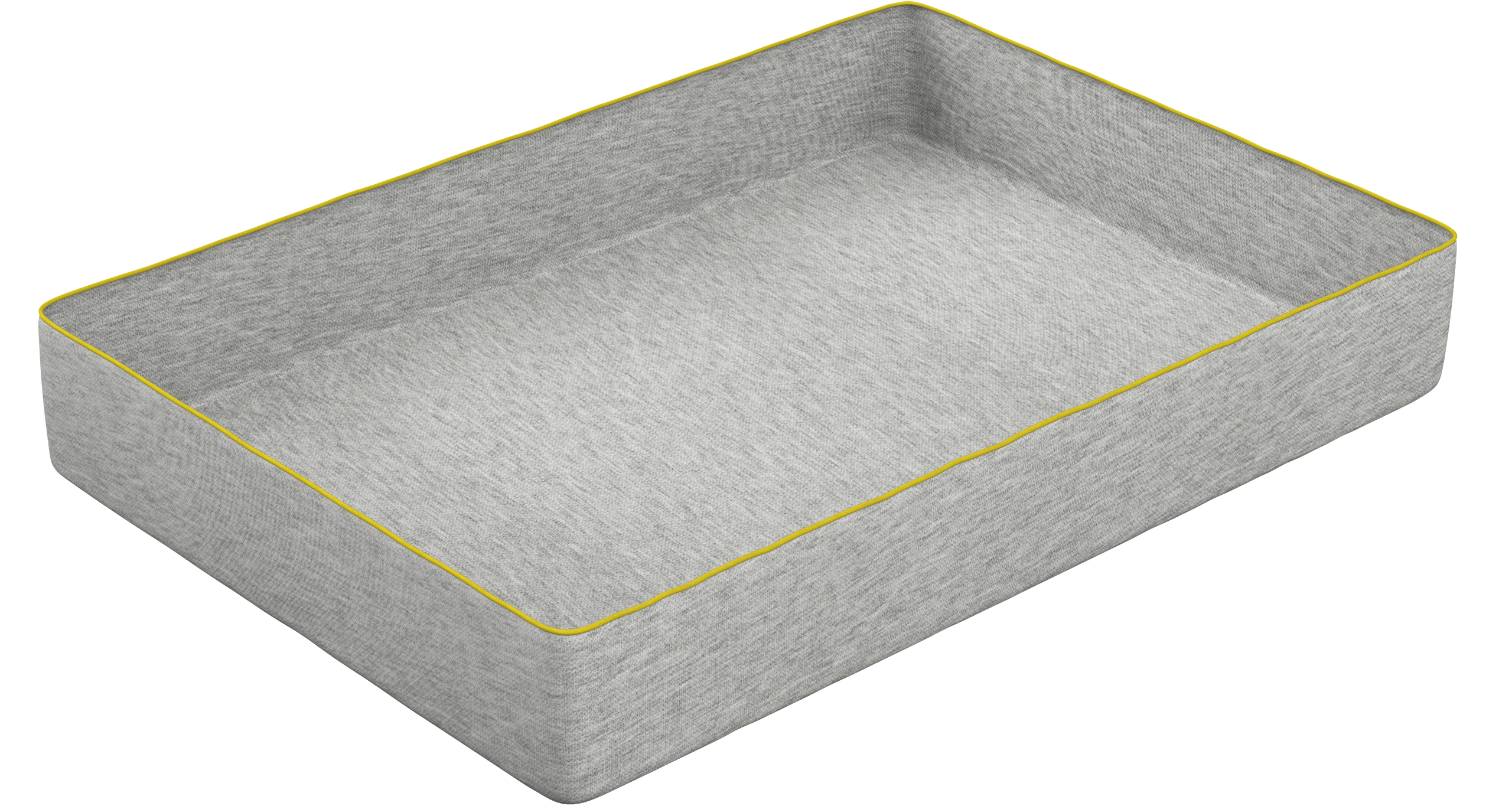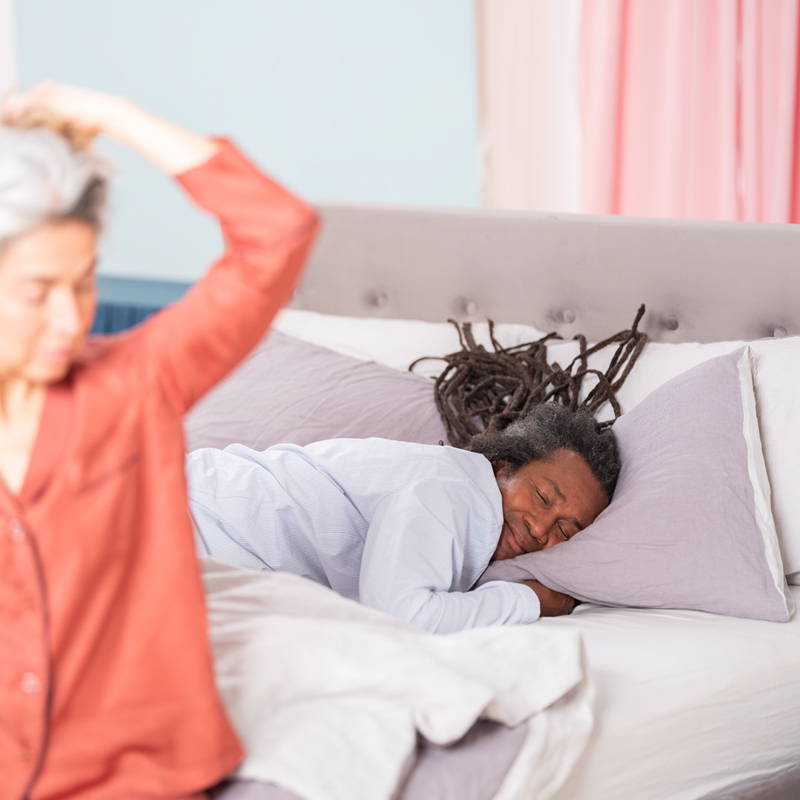 how firm is an eve mattress?
Every eve mattress gives you medium-firm support. We've found this sweet spot suits all types of sleeping positions by keeping your spine aligned and the pressure off, so you stay wonderfully comfy all night long.
the best of spring and memory foam
If you can't decide between memory foam or springs, we've got just the indulgent ticket.
The all-important top layer is a brand new type of foam giving you instant soothing pressure relief. Underneath three more luxurious layers of foam, you'll find the support of 1500 full sized pocket springs. These adapt to your body's wriggles throughout the night, so your body wakes without aches. We don't want to toot our own horn, but this might be the best duo since bacon and eggs.
To have a good night's sleep, your temperature needs to be just right. So, we've added some clever technology to actively stop things from getting too hot and stuffy underneath the covers. We've infused tiny bits of graphite into the top two foams to pull excess heat away from your body. Springs are also naturally very airy and add a boost of breathability to the mattress - so you stay comfortably cool as can be.
Little details make a big difference, so this mattress has plenty of thoughtful touches. The quilted top cover is so soft and thick, it's almost cloud-like, and has small silver strands woven into it. This fancy technique makes it antimicrobial and antibacterial, but for extra freshness, you can unzip the cover and pop it in the wash. We also handpicked the highest-quality materials, so your mattress stays at its very best for longer.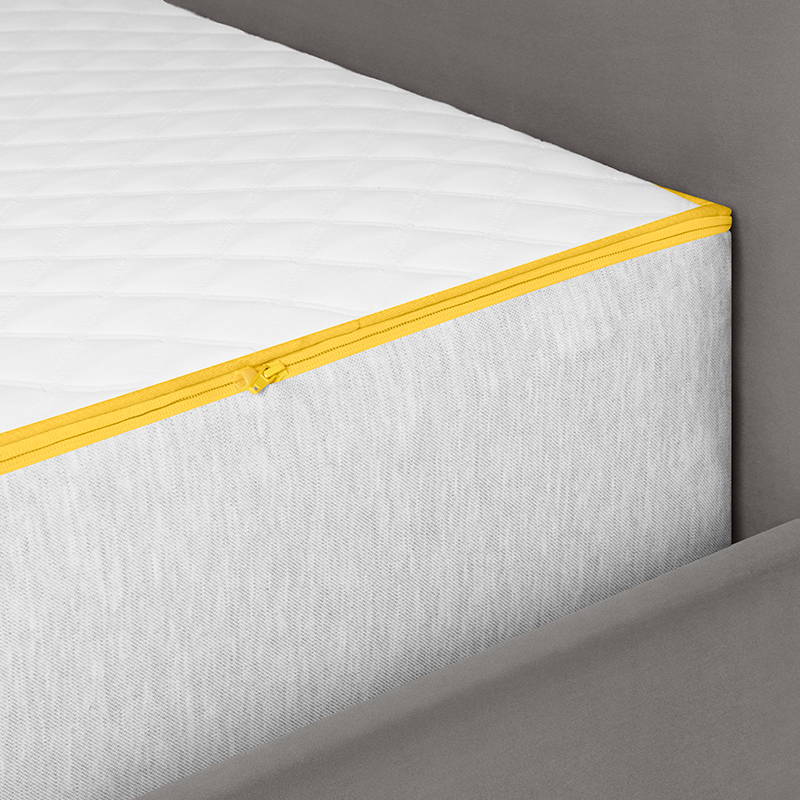 stay perfectly aligned in every position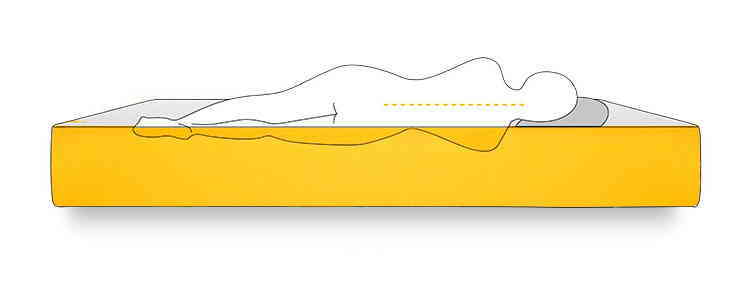 Sleep on your side? You need something that cushions the shoulders and hips - like the unique top foam in the premium hybrid mattress. It's wonderfully soft and helps to relieve pressure in these areas, as do the zoned springs.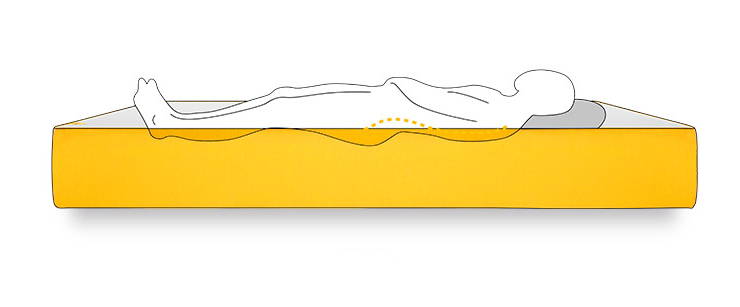 If your hips sink too far into your mattress it can leave you feeling achy. The premium hybrid sits on the medium-firm scale and the supportive spring layer helps to keep your spine aligned.
Sleeping on your stomach can put pressure on your back. The premium hybrid mattress sits on the medium-firm range and has three foam layers and springs to help keep your spine aligned.
| | | | |
| --- | --- | --- | --- |
| Sizes | Metric | Imperial | Depth |
| | | | |
| | | | |
| | | | |
Quick tip: The premium hybrid's extra luxury means you get a slightly taller mattress - but sleep easy knowing standard sheets will still fit. Take a look at our mattress sizes here.
comfort, firmness and support
The premium hybrid mattress has a medium-firm feel and is deeply cushioned. The premium hybrid mattress is also suitable for all types of sleeper. Five layers of premium foam and one layer 12 cm full sized pocket springs provide your body with spine alignment and added pressure relief.
The top two layers actively cool your body down if you get too hot, thanks to foams infused with graphite. Pocket springs are also naturally very breathable.
manufacture, materials and care
The premium hybrid mattress is designed and manufactured in the UK.
The antibacterial white top panel of the mattress (97% polyester, 2% elastane and 1% silver) can be unzipped and popped in the wash at 40°.
You don't need to flip your mattress, but you might need to rotate it 180° every now and then to get the most from it. You'll find more care information in this guide.
For a safe and healthy sleep, all foam materials we use are CertiPUR® certified and the washable top cover is Oekotex certified - meaning they have been independently tested to ensure they contain no harmful chemicals.
We source our raw materials from National Bed Federation members to make sure they're the highest quality.
All foam in the manufacture of our mattresses are CFC and PBDE free and all components comply with UK fire regulations BS 7177:2008 +A1:2011 Low hazard for domestic use.
We also make the mattress using ISO 9001 quality standards. From the first cut of the foam to the finished product, we make sure each mattress has strict quality checks. And, for the highest safety and quality, we continually test our foams.


We make our mattresses to last, but if anything goes wrong, we've got you covered with a 10-year warranty. This covers performance issues, including any problems with materials or manufacture, as well as splits and cracks in your mattress, providing you have used and handled the mattress properly.
Full details can be found on our warranty page
The best way to get to know your mattress is to sleep on it, so we're giving you a whopping 100 nights to make sure your mattress is just right. If you don't like it, we'll sort out collection and refund your money in a jiffy - no questions asked. That's one less thing to worry about during a time of such uncertainty.
Full details can be found on our home trial page.
| | | | |
| --- | --- | --- | --- |
| Mattress size | Mattress weight | Box measurement (W,D,H) | Mattress+box weight |
| | | | |
| | | | |
| | | | |
We aim to deliver right to your doorstep for free, but some areas might be charged. We'll list any costs at checkout.
Your mattress arrives vacuum-sealed in a box at your door, so there'll be no 'Ross from Friends' moments trying to get it up to your room. Simply unwrap and the mattress will expand to its full size within a few hours.
Full details can be found on our delivery page.
Not happy with the mattress within your 100 night trial? We'll sort out collection for free and refund your money in a jiffy - no questions asked.
Full details can be found on our refund and returns page.