your sleep partner in crime
Welcome to your passport to better sleep. With a series of meditative sessions designed to soothe you from head to toe, you'll feel calmer than a winter's morning. We're not talking about the type of long meditation where you sit cross-legged, though; we're talking about short, guided sessions that'll help you drift away on a peaceful cloud by shifting the focus from brain to body. All from the comfort of your bed. Nifty, that.
Curious? You have a 100 night home trial to make sure the Morphée is right for you (though we're sure you'll love it).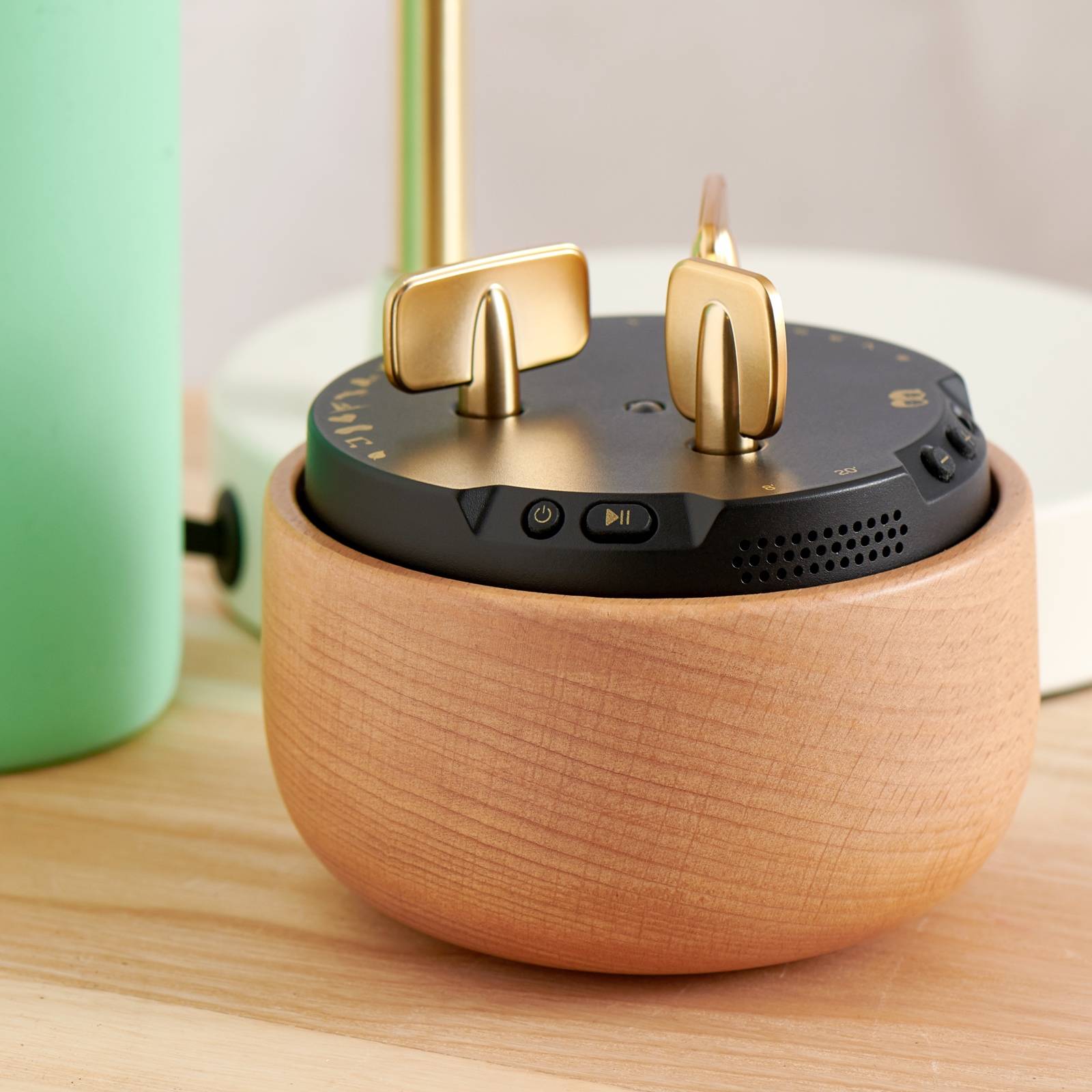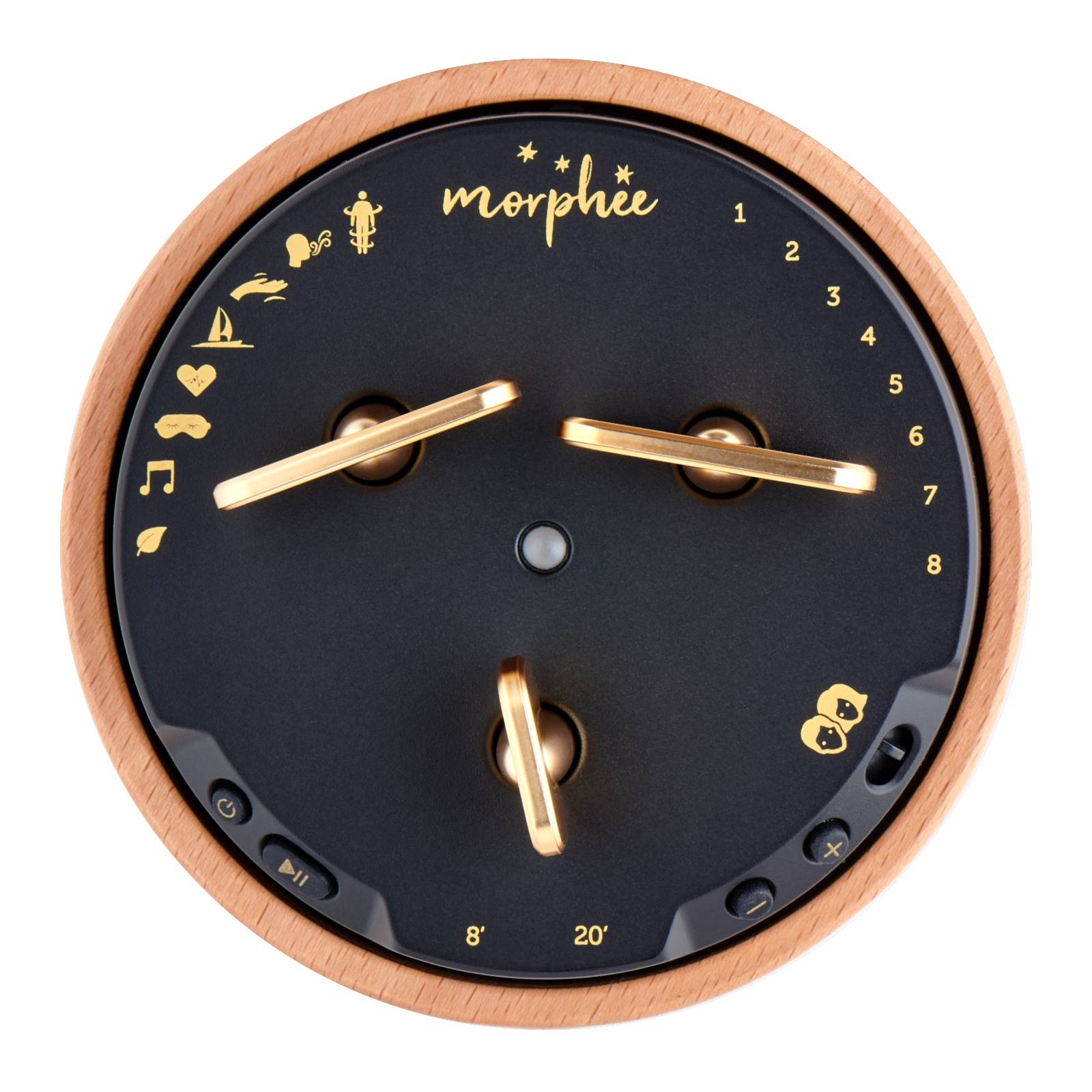 the keys to (sleep) success
It might look like a complicated little gadget, but it's really rather simple. Turn each of the 3 keys to set yourself a snooze-worthy routine: the first lets you pick a theme, the second is for the session you'd like to do (explained in the nifty book that comes with the device), and the third lets you choose a duration ranging from 8 to 20 minutes. In fact, there's over 200 sessions you can enjoy thanks to the clever combos of keys.
Use the built in speaker or your own headphones to listen to your session and get the relaxation ball rolling. And with no screens or wires to worry about, you don't need to look at any blue light like you would with an app or faff around with a cable (great for on-the-goers). That means you can dim the lights, wriggle under the covers and let the Morphée work its magic. Aaaaaah.
Have a gander at the 'well slept' by eve range for other irresistible sleep gifts.
manufacture, materials and care
country of origin
The Morphée sleep aid is made in China.
size & weight
material
battery
Rechargeable battery. Comes with universal USB charger.
We know that it takes time to get acquainted. Which is why you have a 100 night trial to make sure the Morphée is right for you. If not, you can return it by filling in this form and we'll sort out a refund, no questions asked. Pretty handy, really.
Get the full scoop over on our home trials page.
The Morphée sleep aid comes with a 2 year warranty, which is covered by Morphée.
We'll always try to deliver straight to your doorstep. Any delivery fees will be added at checkout.
Hop on over to our delivery page for more details.
You can return the Morphée sleep aid within 100 days as part of the home trial. Simply fill in this form to start your return.
Or head to our refunds and returns page for more info.