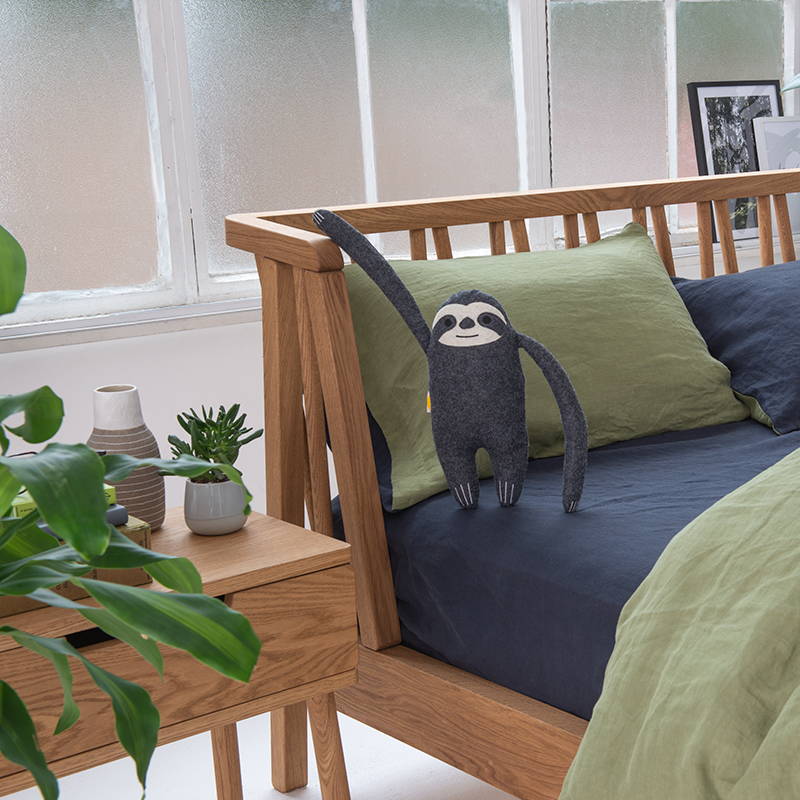 ...a family went to Costa Rica after watching one too many David Attenborough documentaries.
Enamoured with the docile cuteness of sloths at a local sanctuary, they picked up a gorgeous toy sloth at the gift shop for their daughter. It was the perfect cuddle buddy, soft, sweet and seemingly sleepy.
your ultimate morning playlist
You and your dance-loving sloth need the ultimate morning soundtrack. So we rounded up the best feel-good tunes guaranteed to have you leaping out of your bed and dancing around your bedroom. Air guitar optional, but highly recommended.
manufacture, materials and care
material: 100% polyester felt with a polyester fibre fill - The bag is 100% cotton.
care instructions: Hand wash only (as per label) - no wash machine no tumble dryer.
We aim to deliver right to your doorstep for free, but some areas might be charged. We'll list any costs at checkout.
Full details can be found on our delivery page.
This item has a 14 day refund period. Provided there is no evidence of use. Returns are free. Please contact us at hello@sleepeve.co.uk and we will supply you with a returns label. You can return in the original box.
Full details can be found on our refund and returns page.