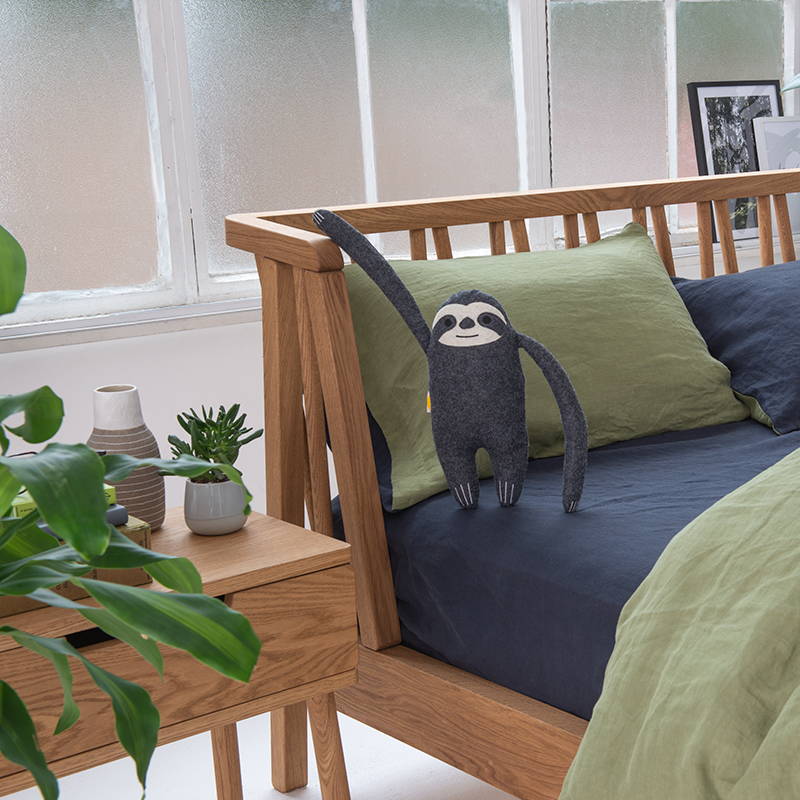 ...a family went to Costa Rica after watching one too many David Attenborough documentaries.
Enamoured with the docile cuteness of sloths at a local sanctuary, they picked up a gorgeous toy sloth at the gift shop for their daughter. It was the perfect cuddle buddy, soft, sweet and seemingly sleepy.
your ultimate morning playlist
You and your dance-loving sloth need the ultimate morning soundtrack. So we rounded up the best feel-good tunes guaranteed to have you leaping out of your bed and dancing around your bedroom. Air guitar optional, but highly recommended.
We are proud to offer a 2 year warranty on our textile products as they meet the highest standards for domestic use.
This warranty covers the defects in materials and workmanship of an eve textile product that has at all times only been in normal domestic use. The warranty also covers popper or button breakage.
Full details can be found on our warranty page.